My Vehicles
---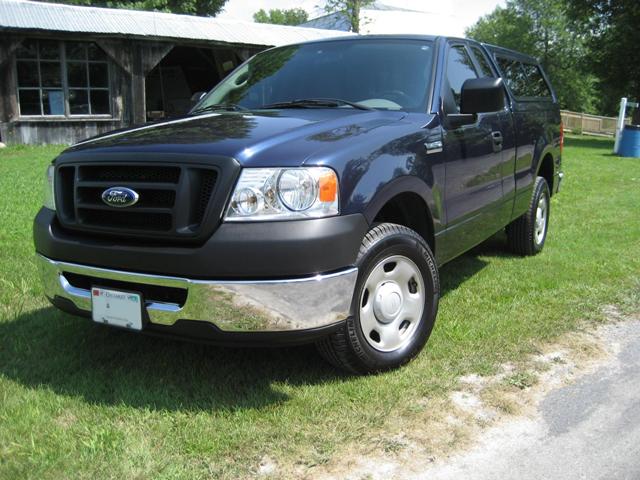 There is something that is appealing to me about a basic, bare-bones pick-up truck. Perhaps it is the wholesome honesty in the ways it performs its day to day duties without any pretentions of being something that it's not... Read more...
---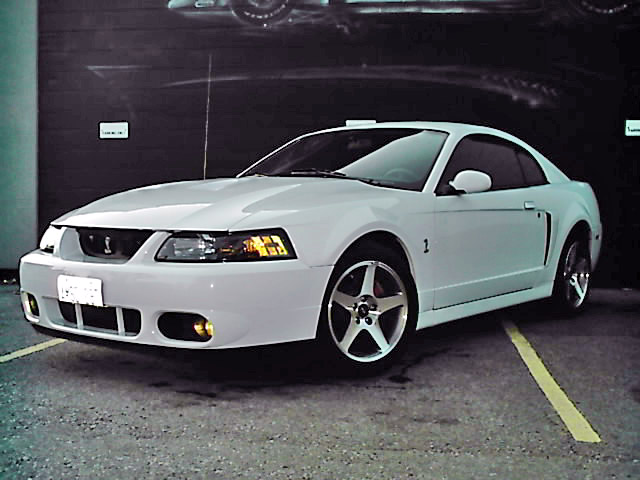 It was a hot summer day in 2002; I had just received the latest issue of Road&Track magazine when I saw road test for the 2003 Cobra. Immediately I was taken by the beauty of this 390 horsepower supercharged snake. I gazed at the photos of the red spoiler delete Cobra in the magazine for probably an hour before I even read the review... Read more...
---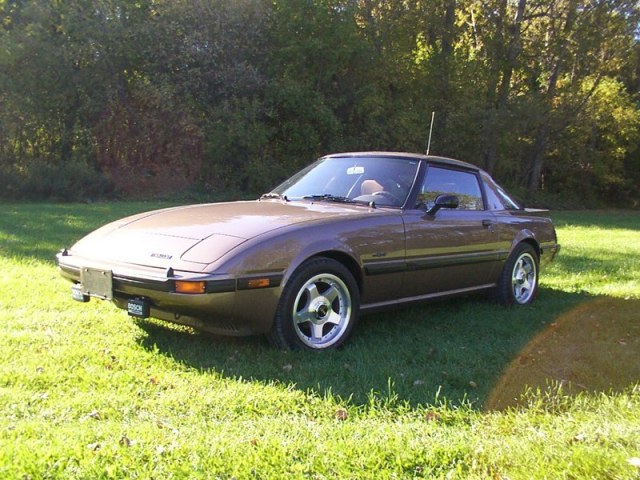 In the summer of 1991 when my parents surprised me with allowing me to buy my own car, I immediately bought the weekly Auto Trader magazine to start my car search. There of a list of vehicles that I had in the back of my mind that I wanted and thought would be in my price range. On the list was a VW Rabbit GTI, VW Scirocco, Mustang, MGB, Fiero, among others. The RX-7 was not on my list. Its not that I didn't like the RX-7, in fact I liked the car quite a lot. I just never thought that I could ever afford one...Read more...
---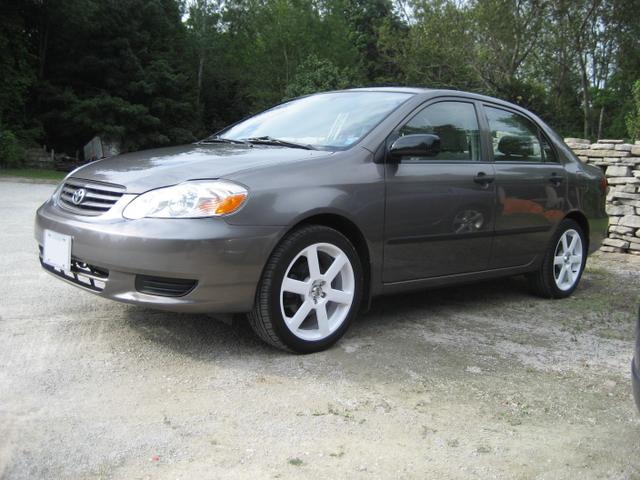 The Corolla actually belongs to my better half, Heather. This is the first vehicle that Heather and I bought together and our first major purchase as a couple. At the time we bought the Corolla, Heather was leasing a 2004 Mazda 3 GT...Read more...
---
---
1986 Hyundai Pony 1400 GL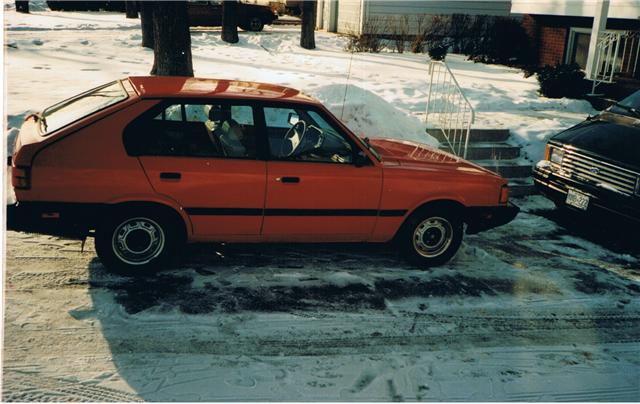 This was my very first car that I bought in the fall before I turned sixteen. It definitely was not the car I was originally looking for and certainly not a cool car by any means. Like any young person looking for their first car I wanted a cool sports coupe. The Pony was everything I didn't want except for the fact that it had a manual transmission...Read more...
---
1985 Mazda 626 LX Coupe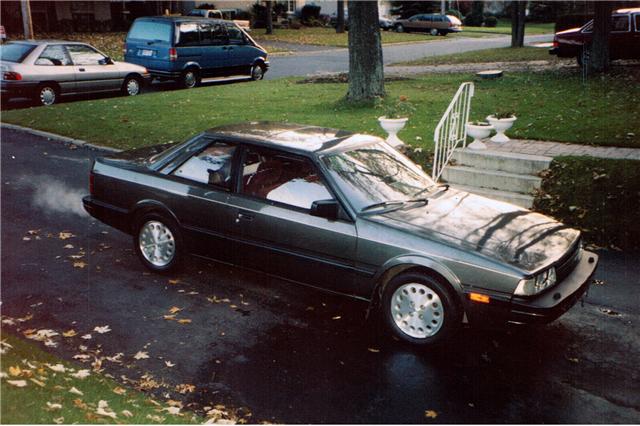 After I sold the Hyundai I bought a 1985 Mazda 626 LX Coupe. It was almost everything I was looking for in a car that the Pony wasn't. The 626 was a beautiful modern looking coupe with a low roofline and aerodynamic body...Read more...
---
1991 Ford Escort LX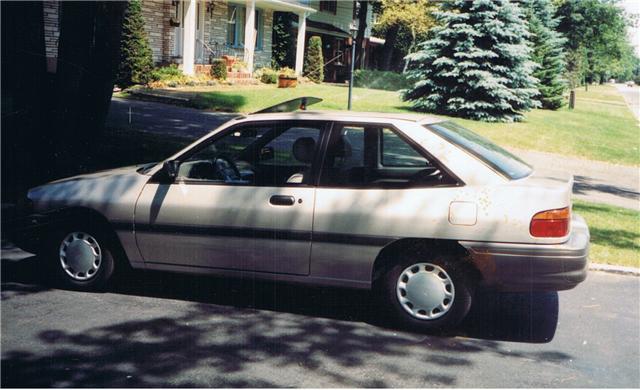 This car belonged to my mother who sold it to me just before I moved away from home to go to college. My father specially ordered the Escort from the local Ford dealer in the winter of 1991. The wish list from my mother was simple. She wanted a two door hatch back with a 5-speed, sunroof and air conditioning. When pricing the Escort my father and I realized that for and extra few dollars we could order a fully loaded car with power mirrors, cruise control, tilt wheel, light group, premium sound and might as well throw in the tachometer too...Read more...
---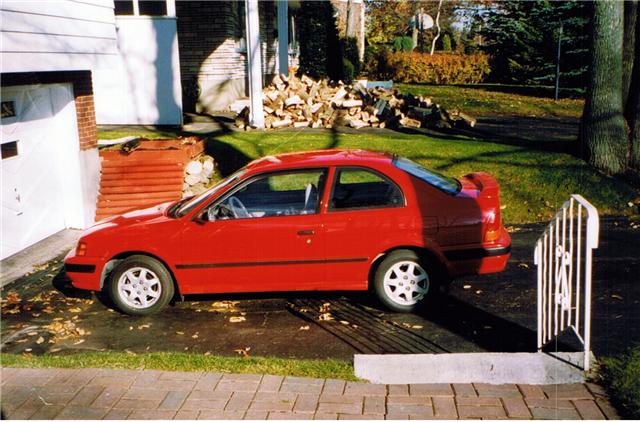 By the time the fall of 1997 rolled around my Escort had pretty much seen better days. It was time for something new (or newer). My friend Tracy who worked at a Toyota dealer suggested that I look at a 1996 Toyota Tercel Sport that they had on their lot. The car had 23,000km on it and was in mint condition...Read more...
---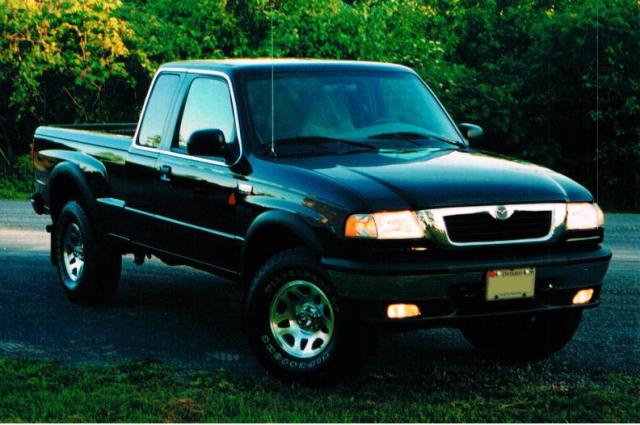 Sick of not having air conditioning in my Tercel and after one of the hottest summers that I could remember it was time for something new. At the time I was doing contract work for Toyota and Mazda so anything I would buy would be from either manufacturer. Neither manufacturer had a car that I was interested in at the time but I did like the compact pick-ups they offered and I figured a pick-up would be a nice change...Read more...
---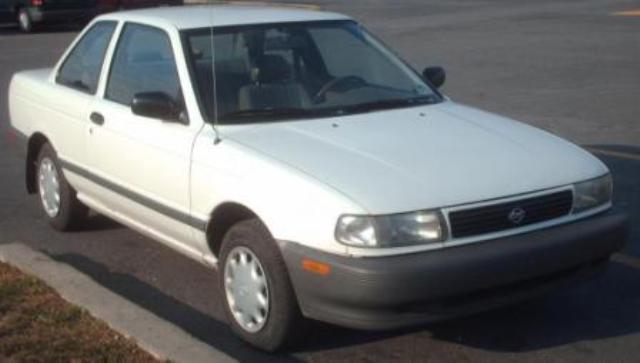 Very simply I bought the Sentra because I needed a very cheap car that was great on gas to commute with. During the summer of 2000 I was working a long distance from home and I didn't want to pile the mileage on my B4000 or my RX-7...Read more...
---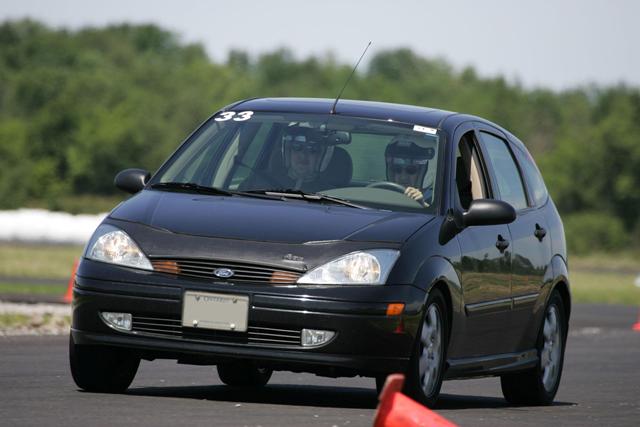 By January 2002 my life had taken many twists and turns and my beloved Mazda pick-up just wasn't the vehicle for me any longer. At the time I was working at the local Ford dealer and I could get a pretty good deal on a new car. The Focus suited me perfectly at the time. It looked great and drove even better and a new very European looking 5-door body style was being introduced...Read more...
---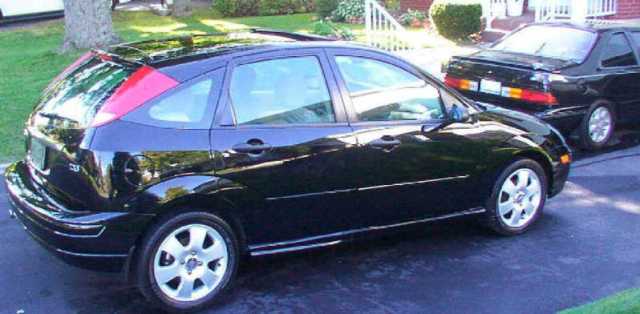 The Tempo was bought from a co-worker of mine at the Ford dealer in October 2002 as a replacement for my '91 Nissan Sentra. Like the Nissan the Tempo was bought for basic transportation used mainly in the winter months. Even though it was for basic running around it was a pretty nice car...Read more...
---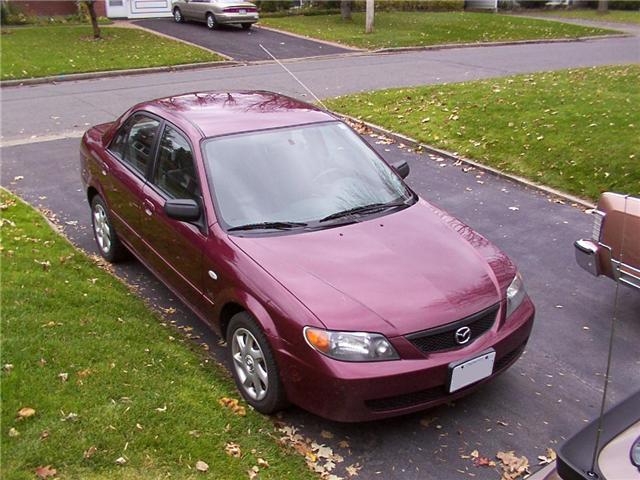 I must say that I am quite proud of the deal that I got on this 2003 Mazda. Honestly I needed another vehicle just as much as a serious case of scabies or gout, but since two of our three cars are useless in the winter months and I no longer have a company vehicle to use a vehicle purchase was necessary. Having a budget of zero dollars necessitated the need to find one of my famous "Deals of the decade"...Read more...
---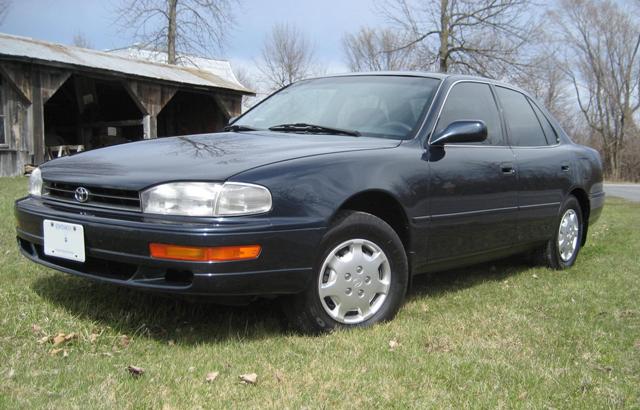 Yes it's true, I own a Camry and there is something else I'll admit, I like it. My feelings for this car are something that I have wanted to get off my chest for a while now. It feels good to come out of the closet so to speak and tell the world that I like a "boring Camry"... Read more...

---
Vehicle Specs
2006 Ford F-150
Engine - 4.2L OHV V6 202HP and 260lb-ft Torque.
Curb Weight - 4,758lb.(2158kg.)
Transmission - 5-speed manual.
Brakes - 4 Wheel vented discs with 4 wheel ABS.
Tires - 235/70R17 Michelin LTX2.
Suspension - Double wishbone independent front suspension with stabilizer bar and coil springs(front); beam rear suspension rigid with leaf springs(rear).
0-100kph 9.8 seconds.
Options/Upgrades - Tinted windows, Chrome bumpers front and rear, LLumar paint protection film on hood and front fenders, Leer 100R fiberglass cap with headliner and removable roof racks, Drop in box-liner.
Engine - 4.6L DOHC 32V Supercharged V8 390HP and 390lb-ft Torque.
Curb Weight - 3665lb. (1662kg.)
Transmission - TTC T56 6-Speed Manual.
Brakes - 13-inch Brembo vented discs, PBR twin-piston calipers (front); 11.65-inch vented discs, single-piston calipers (rear); four-channel ABS.
Tires - 275/40ZR17 Bridgestone Potenza RE760 Sport
Suspension - Front and rear multi link independent suspension with Bilstein shocks.
0-100kph 4.5-4.9 seconds. 1/4 mile 13.0 seconds. 0.90g skidpad.
Options/Upgrades - Oxford White, Spoiler Delete, Stainless Steel "COBRA" Bumper Inserts, Tinted Windows, Steeda Cold Air Intake, Hood Struts,
Engine - 1.1L 2 Rotor Wankel rotary engine, 4bbl Nikki Carb, 101HP and 107lb-ft Torque.
Curb Weight - 2500lbs.
Transmission - 5-Speed Manual with hydraulic clutch.
Brakes - Vented discs, single piston calipers(front); Solid discs, single piston calipers (rear).
Tires - 205/50HR15 Michelin Pilots
Suspension - Front, type: Independent MacPherson strut type, with anti-roll bar and tension rods, coil springs. Rear, type: Live Axle with limited slip diff, 4 Trailing Arms,Watt linkage, coil springs, anti-roll bar
0-100kph 9.0-10.0 seconds. 1/4 mile 17-18 seconds. 0.80 skid pad.
Options/Upgrades - Desert Metallic, Headlamp Washers, Rear Spoiler, Bosch Driving Lights, 15" ROH Alloy Wheels, Saratoga Tops Sunroof Panel.
Engine - 1.8L DOHC 16V I4 with VVT-i and ULEV status, 130hp and 125lb-ft Torque.
Curb Weight - 2590lbs. (1175kg.).
Transmission - 5-Speed Manual with hydraulic clutch.
Brakes - 10.8-inch vented discs with single piston caliper (front); 7.87-inch drums (rear).
Tires - 215/45ZR17 Falken ZIEX ZE-912
Suspension - Independent in front: MacPherson struts and an anti-roll bar; Semi-independent at the rear: twist-beam with anti-roll bar.
0-100kph 9.0-9.5 seconds. 1/4 mile 16.0-16.5 seconds.
Options/Upgrades - Moonstone Grey Metallic, CE with Comfort Package, Avanti Alloy Wheels, Anti-theft system.
Past Vehicles
---
Most Popular Articles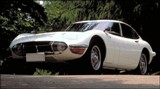 Japanese Nostalgic Vehicles: The next trend in classic cars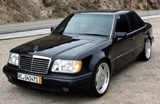 Five Sports Sedan's I'd Love to Own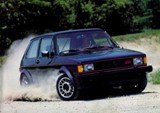 Hot Hatchbacks From the 1980's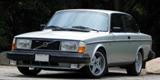 Volvo 200 Series: An Unappriciated Classic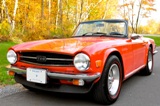 Triumph TR-6: Music to Anyone's Ears
---
---
Fifty Years of Mustang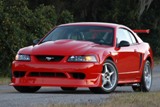 1999-2001 Ford Mustang SVT Cobra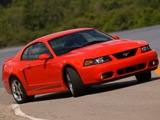 2003-2004 Ford Mustang SVT Cobra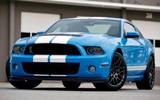 2010-2014 Ford Mustang Shelby GT500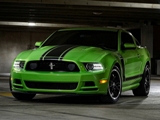 2012-2013 Ford Mustang Boss 302
---