My Vehicles
---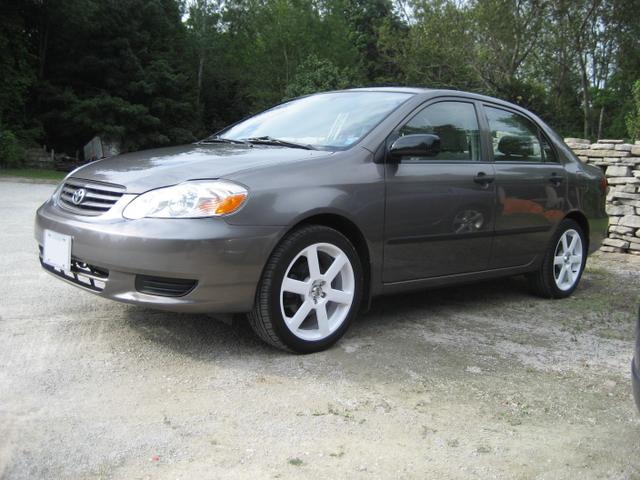 Written and Photography by James Dolan
The Corolla actually belongs to my better half, Heather. This is the first vehicle that Heather and I bought together and our first major purchase as a couple. At the time we bought the Corolla, Heather was leasing a 2004 Mazda 3 GT. We both loved driving the Mazda 3 and we did consider buying the car out at the end of the lease but it just wasn't worth the buyout once we did our homework. Besides we had some serious concerns about the long term durability of the Mazda 3. The Mazda had some mechanical issues in the past and now that the warranty was out and a major service was due and signs of rust were already showing in some areas made the decision easy to just turn the car in. Needless to say we were both disappointed with the long term durability of the 3.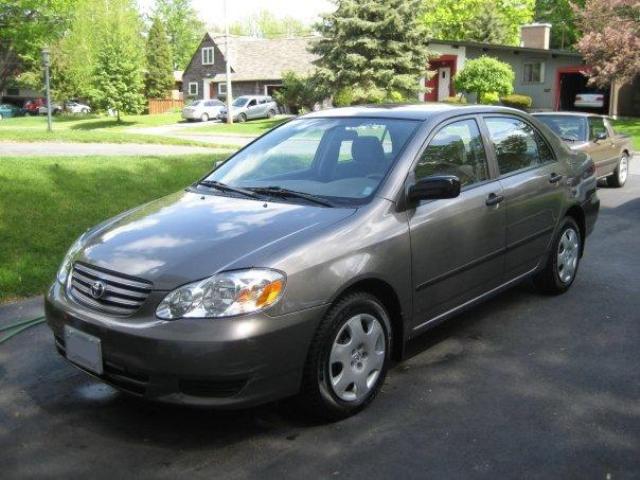 We considered buying something new, but with out the equity of a trade and a large car payment not to appealing to us we decided to go with something used. We needed something very reliable, cheap and easy to maintain and great on gas since Heather has 120km round trip commute. Our budget was tight since we did not want a large car payment. Plus Heather wanted something with a manual transmission, A/C, power windows, locks and sunroof, a tall order. Because everything in Toronto is so overpriced and we were headed to my parents place in Eastern Ontario for a week we decided we would have a better chance of finding something there.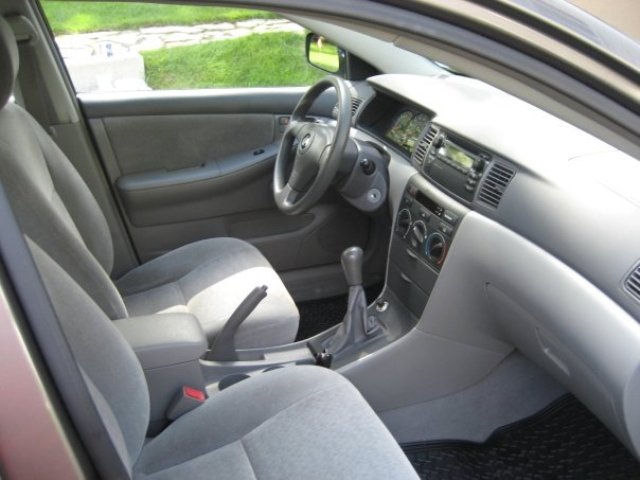 After looking at quite a few vehicles, all dodgy and one hairy test drive in a Focus with a bad throttle cable, we found the Corolla. Trolling the local car lots one night I spotted the Corolla. It looked good in the dark but a little over our budget, but for the price it seemed like a good deal. After talking it over with Heather we decided that if the car checked out fine that we should go for it. It didn't have power windows or a sunroof but everything else was there. And being a Corolla I know it's reliable and very inexpensive to maintain, no expensive timing belt replacement needed for example. After a couple of VIN checks with the car passing we went to the dealer for a closer inspection and test drive.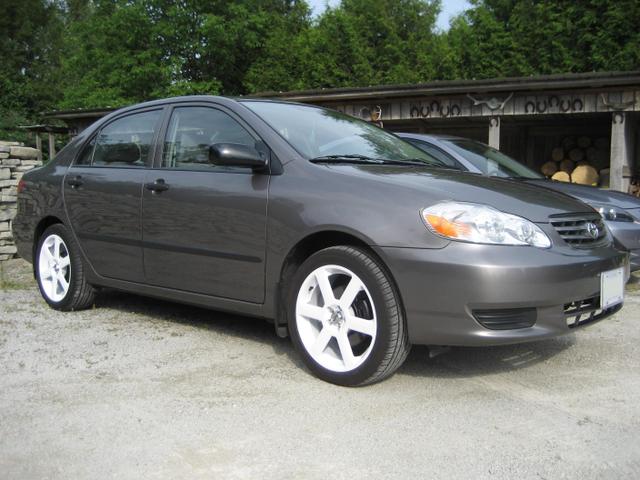 You might not have guessed but I hate buying cars, I hate it with a passion. Dealing with idiot sales people drives me insane. Because I have been educated and worked in the auto industry for 16 years and I know all the lingo and B.S. Even after I tell a sales person that I work in the business they all seem to default to the same old routine. Often I just deal with owners of dealers I know or people within the industry who I am familiar with. This dealer I have never dealt with. The sales person we met was very pleasant, receptive and directly answered our questions promptly. After passing a through inspection of the car we took it for a test drive. Other than some scrapes on the front and rear bumpers and in need of a through cleaning the car turned out to be very sound. An added bonus I was pleased to find that the previous owner had the vehicle thoroughly rust proofed and the car had a new set of snow tires.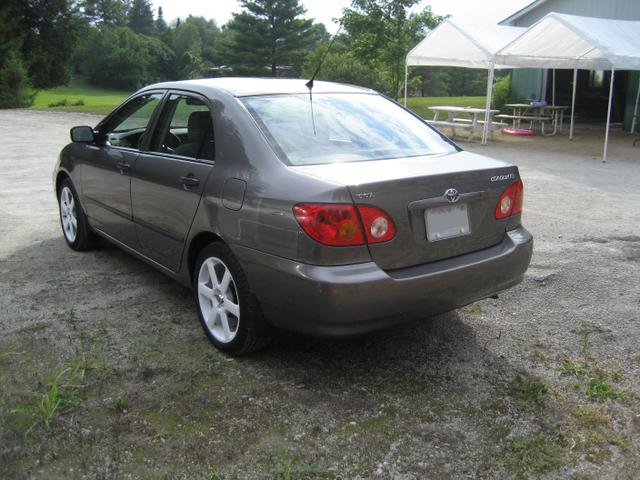 Back from our test drive we were given the all of the costs that the dealer had in the car for reconditioning and repairs! OK now I was impressed. I was even more impressed that he told me what the vehicle had cost him, so I knew everything even what his profit was going to be. With the car checking out, the price was more then right and the knowledge that we could take the car back to Toronto and sell it for a healthy profit, we bought the car on the spot. Heather and I spent 2 days cleaning, buffing, polishing and shampooing. All our labour was worth it as we had ourselves a car that looked and smelled new. All this along with the new brakes and clutch that the selling dealer had installed, plus the previous owner had installed new tires. New filters, plugs, serpentine belt and an engine flush were all done by me we then had a Corolla that not only looked new but drove like new too!


Vehicle Specs
Engine - 1.8L DOHC 16V I4 with VVT-i and ULEV status, 130hp and 125lb-ft Torque.
Curb Weight - 2590lbs. (1175kg.).
Transmission - 6-Speed Manual with hydraulic Sachs clutch from a Lotus Elise.
Brakes - 10.8-inch vented discs with single piston caliper and ceramic pads (front); 7.87-inch drums (rear).
Tires - 215/45ZR17 Bridgestone Potenza RE760 Sport
Suspension - Independent in front: Macpherson struts and an anti-roll bar; Semi-independent at the rear: twist-beam with anti-roll bar.
0-100kph 9.0-9.5 seconds. 1/4 mile 16.0-16.5 seconds.
Options/Upgrades - Moonstone Grey Metallic, CE with Comfort Package, Avanti Alloy Wheels, Anti-theft system.
---
Most Popular Articles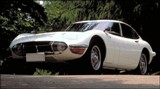 Japanese Nostalgic Vehicles: The next trend in classic cars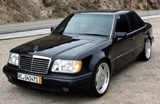 Five Sports Sedan's I'd Love to Own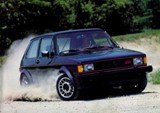 Hot Hatchbacks From the 1980's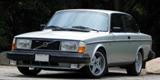 Volvo 200 Series: An Unappriciated Classic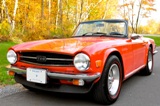 Triumph TR-6: Music to Anyone's Ears
---