My Vehicles
---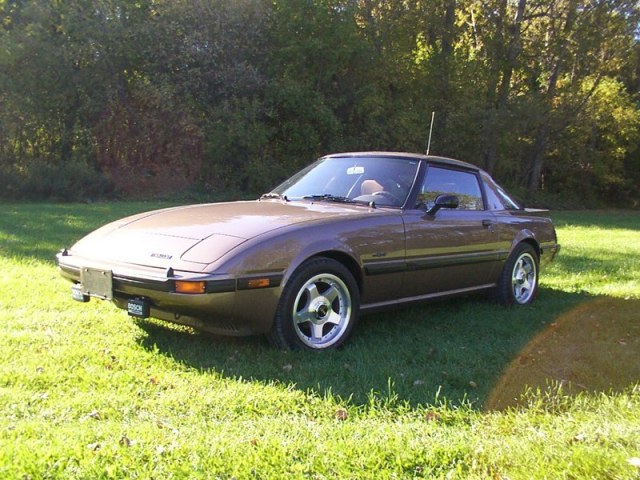 Written and Photography by James Dolan
In the summer of 1991 when my parents surprised me with allowing me to buy my own car, I immediately bought the weekly Auto Trader magazine to start my car search. There of a list of vehicles that I had in the back of my mind that I wanted and thought would be in my price range. On the list was a VW Rabbit GTI, VW Scirocco, Mustang, MGB, Fiero, among others. The RX-7 was not on my list. Its not that I didn't like the RX-7, in fact I liked the car quite a lot. I just never thought that I could ever afford one . To my surprise and delight I found many examples from the late 70's to early 80's RX-7's in my price range. They were not new by any means but I was confident that with my knowledge of cars and of the RX-7 in particular that I would be able to find one that was reasonably decent.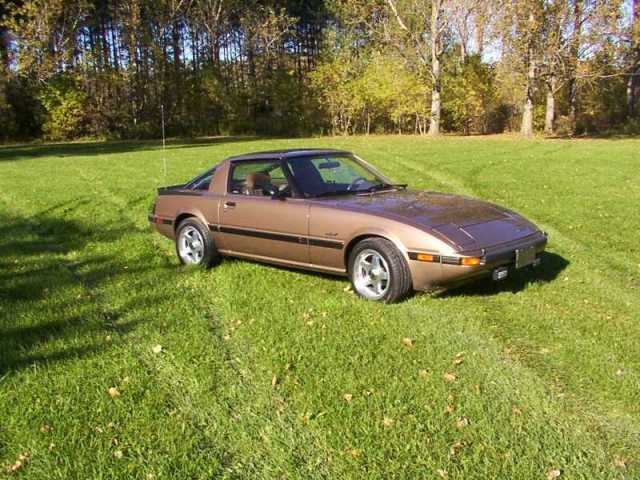 The fall of '91 I thought I had found one that was perfect. It was a '79 GS model in red with black interior for $1500. My dad and I drove up and the car looked gorgeous. The car almost looked new, almost too good to be true. It started and ran great even my hard to impress father seemed to like it. We took it around the block and that's when things didn't look as rosy. My dad said that steering felt really loose, not too much of a worry but I thought we should investigate further. Glad that I did and glad I brought my jack and jack stands. We jacked the car up and found loose tie rods, pitman arm and idler arm. Not so good. Then while the car was up in the air I would check the floors and pans. The car was completely rusted out underneath. That shiny new red paint was hiding a car that I could not reasonably repair to get through the provincial safety inspection. We passed and the search continued.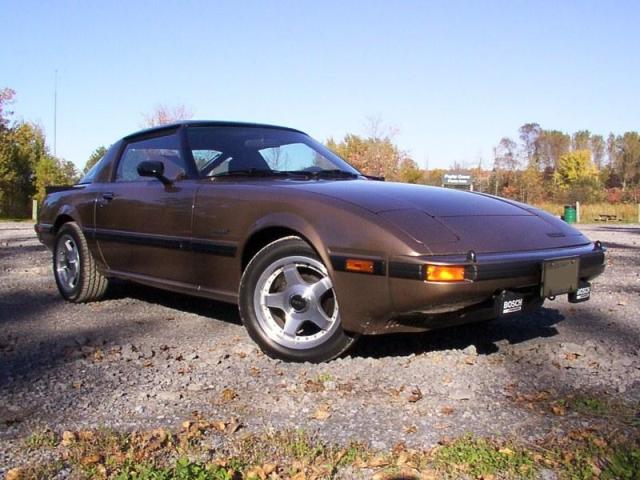 Over time there were a few more RX-7's that I had come across, there was a nice silver '82 GSL that someone had snatched up before I could get my hands on it. Eventually I bought something else as my first car but still wanted a RX-7; it was one of my dream cars after all. Over the next couple of years I kept hunting for the right one. During high school I worked at a local garage. The technicians would get me to work on all the odd foreign cars, like RX-7's, Volvo's, the occasional Audi and Mercedes. I had a few customers who had RX-7's. One guy had this almost perfect 1985 RX-7 with all the options that I had wanted. So one evening when the car was in for servicing I told him that if he ever wanted to sell it to give me a call that was the fall of 1994.
Fast forward to the spring 1996, I was now in college and back home for the summer and working at the garage again. One day after work I took a different way home and I spotted that same 1985 RX-7 I had worked on in the past and it had a for sale sign in it. Like the Cobra I bought years later I thought that this car was going to be unattainable. However I took the number down anyways on the off chance that I could get a deal, you never know.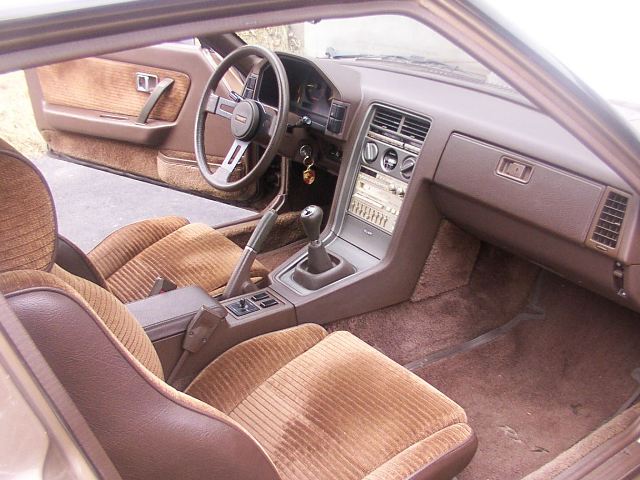 Bob, the owner and I arranged to meet so I could have a better look at the car and maybe work out a deal. My father came along for the inspection and to meet Bob. The RX-7 was just how I remembered it, nearly perfect save for some stone chips up front and around the windshield trim. As luck would have it for me Bob was just in the middle of finalizing the sale of his house and the purchase of a new place right around the corner from my parent's house. He needed the extra money and was more then ready to make a deal. Once Bob realized that the car was going to a good home we quickly made a deal and the car was mine. That was 14 years ago and Bob and I are still friendly to this day. He is always happy to see the RX-7 when ever I am in town and is always offing to buy the car back from me.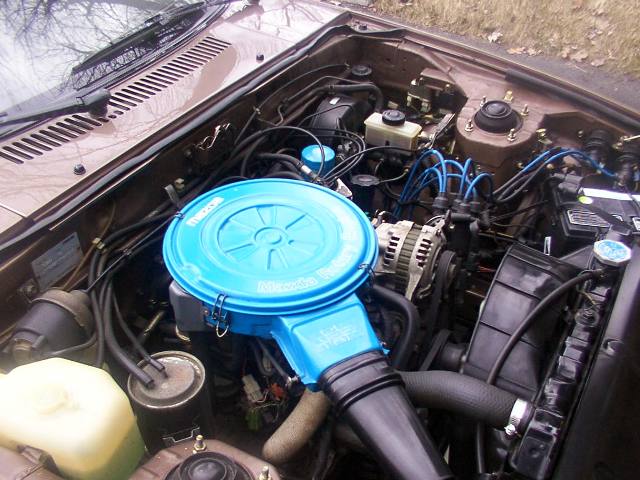 Driving the RX-7 is fun for completely different reasons than driving the Cobra. The experience is different altogether. The RX-7 has almost no low end torque, the power does not come in until very high in the rpm range. What power it does have you need to make the most of. Revving the engine and rowing through the gears makes you feel like a race car driver during every drive. This is what makes the car so much fun. There is nothing better than removing the sunroof panel on a warm summer day or evening and going for a long drive with the windows down and nowhere to go. And the sound of the rotary engine as you go through the gears puts a smile on my face every time. This car makes you a better driver because you need to be smooth and precise with your cornering in order to carry the speed coming out since you really can't power out of a corner like you can in the Cobra.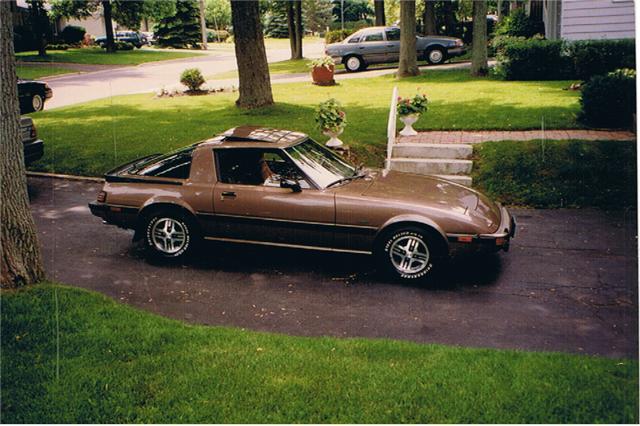 The sounds and feel of the car are different as well. To start the RX-7's Wankel engine you must first turn the ignition key to the "ON" position the pull out the manual choke. You read that correctly a manual choke! It is one of the aspects of the car that gives you that old school charm, but with Japanese reliability. At idle the rotary engine sounds like a 2 stroke out board motor boat, as the revolutions climb the higher the pitch the sounds become. The sound is an acquired taste but it's wonderful none the less. The brakes are strong but will start to fade with some repeated high speed stops. The handling is crisp and light with lots of grip but the car will bite you if you are not careful at the higher limits. There is a little bit of a feeling of on centre slop in the manual steering, but it is a characteristic of the car and adds to the charm. Everything about the car is precise, the fit and finish, the controls and components, it's all well thought out. There is a switch on the dash so that you can raise the headlamps without turning them on so that they can be cleaned wile you wash the car or by the high pressure nozzles on the front bumper. Tie down straps in the rear for the sunroof or luggage is another thoughtful touch as are the glove box and rear compartment lights.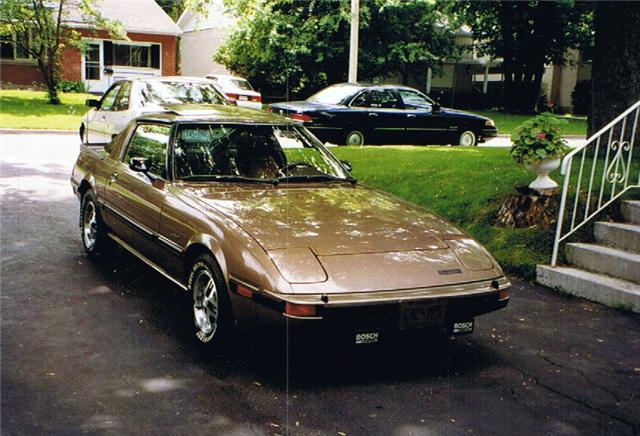 Then there is the aesthetics, this car is gorgeous and I can stare at it for hours. The mid-front engine design allows for a very low hood line with pop up headlamps. Pop up headlamps are just plain cool and a feature you just don't see anymore. The RX-7 may not make any top ten lists when it comes to styling, but it is far from ugly and has all the correct proportions of classic sports car styling. After living with the RX-7 for 14 years I have only grown fonder of the styling.
This is the car you take out for a ride if you want to get way from it all or need cheering up. You can drive it like you stole it but still be within the legal limits yet have the feeling that you are going so much faster then you actually are. How can you not love that?


Vehicle Specs
Engine - 1.1L 2 Rotor Wankel rotary engine, 4bbl Nikki Carb, 101HP and 107lb-ft Torque.
Curb Weight - 2500lbs.
Transmission - 5-Speed Manual with hydraulic clutch.
Brakes - Vented discs, single piston calipers(front); Solid discs, single piston calipers (rear).
Tires - 205/50HR15 Michelin Pilots
Suspension - Front, type: Independent Macpherson strut type, with anti-roll bar and tension rods, coil springs. Rear, type: Live Axle with limited slip diff, 4 Trailing Arms, Watt linkage, coil springs, anti-roll bar
0-100kph 9.0-10.0 seconds. 1/4 mile 17-18 seconds. 0.80 skid pad.
Options/Upgrades - Desert Metallic, Headlamp Washers, Rear Spoiler, Bosch Driving Lights, 15" ROH Alloy Wheels, Saratoga Tops Sunroof Panel.
---
Most Popular Articles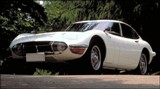 Japanese Nostalgic Vehicles: The next trend in classic cars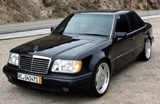 Five Sports Sedan's I'd Love to Own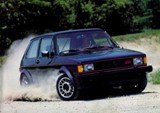 Hot Hatchbacks From the 1980's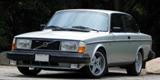 Volvo 200 Series: An Unappriciated Classic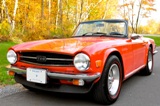 Triumph TR-6: Music to Anyone's Ears
---
---
Fifty Years of Mustang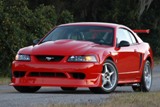 1999-2001 Ford Mustang SVT Cobra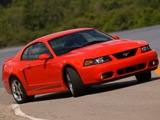 2003-2004 Ford Mustang SVT Cobra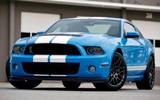 2010-2014 Ford Mustang Shelby GT500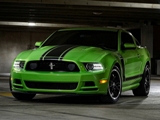 2012-2013 Ford Mustang Boss 302
---