My Vehicles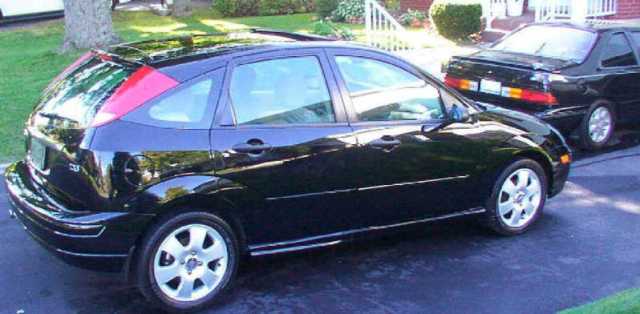 Written and Photography by James Dolan
The Tempo was bought from a co-worker of mine at the Ford dealer in October 2002 as a replacement for my '91 Nissan Sentra. Like the Nissan the Tempo was bought for basic transportation used mainly in the winter months. Even though it was for basic running around it was a pretty nice car. Being a black 2-door coupe with the optional sport package and tinted windows sure helped the mundane look of the car. My family seems to gravitate towards Tempos for some reason. My father ordered a new '84 5-speed Tempo, my sister and niece both had 2-door Topaz's, my nephew had 2 Tempo's, all were good cars. My Tempo was no different, a good if not exciting car.
The car I bought was equipped with the 2.3L 4 cylinder engine and manual transmission. The Sport Package consisted of 14" alloy wheels, rear spoiler, and side skirts on the outside. The interior had power mirrors, air conditioning, sport instrumentation with tachometer, AM/FM/Cassette stereo with clock and a centre arm rest. Everything worked and the car looked like new. Although it looked sporty, it was still a Tempo and drove like a Tempo. That is, it was slow, rode well but didn't really handle all that well, had numb steering and brakes and a lazy engine with a very wide ratio transmission. But it was a great, relaxed highway car that was comfortable and dead reliable. Once my time with the car was over I sold it to a 16 year old girl who I found out later had been eyeing the car for some time and bought it as soon I put it up for sale.


Vehicle Specs
1992 Ford Tempo GL Sport Coupe
Engine - 2.3L OHV 8V I4 HSC, 100HP and 135lb-ft Torque.
Curb Weight - 2600bs.
Transmission - 5-speed Manual.
Brakes - Vented discs, single piston calipers(front); Drums (rear).
Tires - 185/70R14 Michelin MXV4
Suspension - Front, type: Front, type: Independent Macpherson strut type, coil spring, anti-roll bar; Rear, type: Independent, struts, coil springs, anti-roll bar.
0-100kph 9.8 seconds.
Options/Upgrades - Black/Grey, AM/FM/Cassette premium sound, Power mirrors, Sport Package, Tinted windows, A/C.