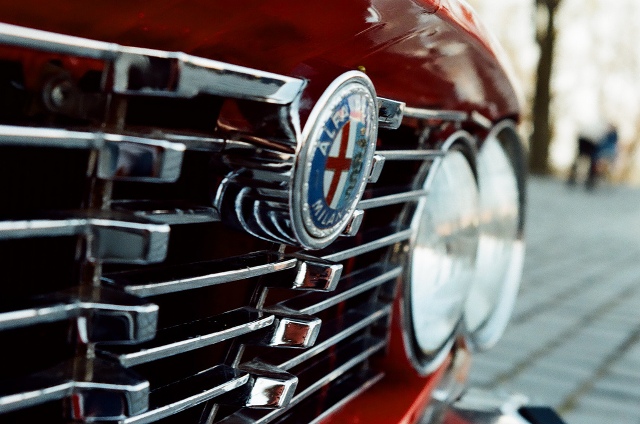 Written by James Dolan
What if you won the lottery tomorrow and money just wasn't a concern any longer. I'm sure that thought has run through your head at one time or another. Most people would have thoughts of buying houses or taking trips around the world but us car enthusiast's brains are wired a little differently. Our first thoughts are of what wonderful automotive creations we could have parked in our respective dream garages.
Here are my picks of what I would have parked in my dream garage if money was no object.
Enjoy
---
1970-1976 Alfa Romeo GTV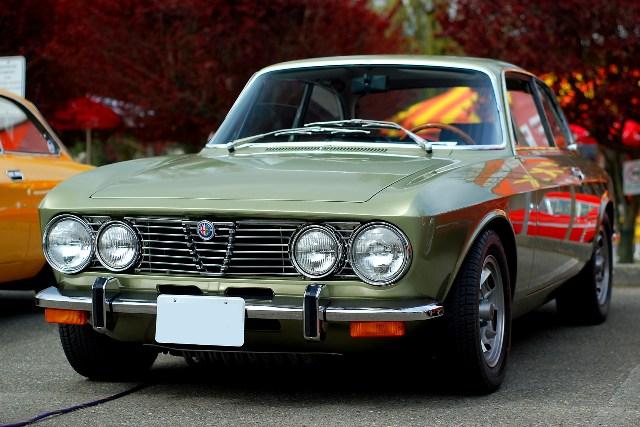 If you are a fan of the British television show Top Gear on the BBC (who isn't really?) you are very aware that host Jeremy Clarkson religiously believes that you can't call yourself an auto enthusiast if you have not owned an Alfa Romeo at some point in your life. Well I'm one of the biggest auto enthusiasts to roam the face of the earth and I have never owned an Alfa. I'll also admit that I have never really been a huge Alfa fan either and I consider Clarkson to be a bit of a boob sometimes but an entertaining one.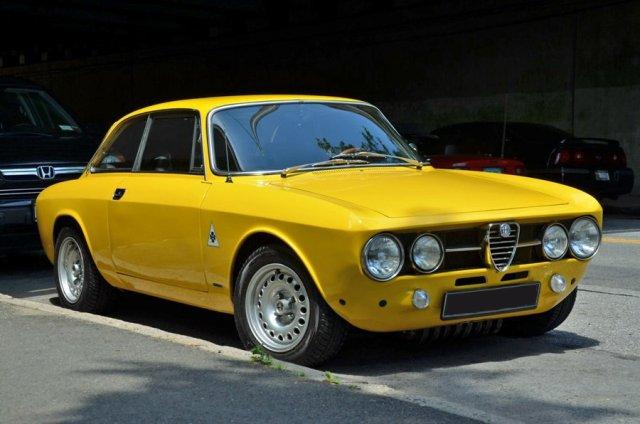 Alfa Romeo's have been low on my wanted list because they tend to be money pits. They are constantly breaking your heart by breaking down at the worst possible moments. Even while not running broken down in your garage while you wait for that nearly impossible part to get the car is perpetually disintegrating from the inside out from rust. Well I might exaggerate just a bit but even a hard core Alfa enthusiast will admit that the car does have a well deserved reputation of rot and ruin.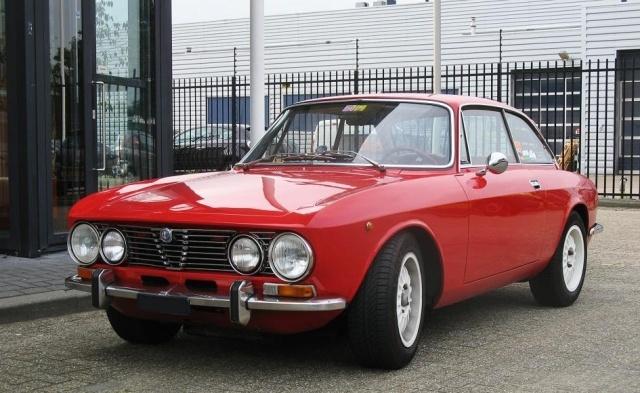 But Alfa's also have a reputation of being one of the best enthusiast cars ever made. Most Alfa's are not only beautiful cars to look at but are wonderful driving machines as well. These are soulful cars with a personality all there own. They aren't cars who were conceived by committees, accountants or marketing departments. It's almost as if a little piece of each person who designed, engineered and built these cars each added a little piece of their own soul to every car made. Turn the key in an Alfa Romeo's ignition and these cars literally come to life. When they are happy, you'll be rewarded with all the experiences of smells, sounds and sensations that are like a drug to us enthusiasts. When they are in a foul mood they will again let you know by leaving you stranded or not starting at all, leaving you with no choice but to drain your wallet to make them happy once again.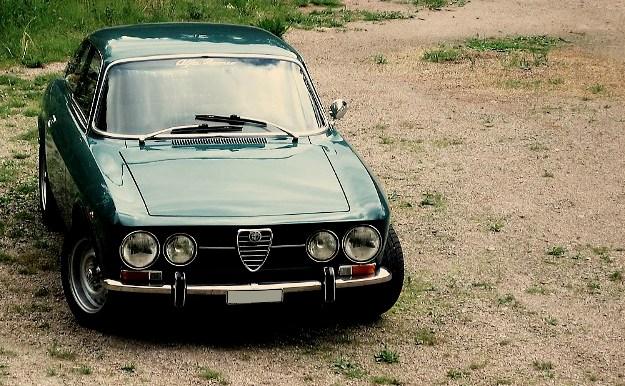 These cars will capture your hart but they will also break it as well leaving you penniless in the process. This is the reason why I have never considered owning and Alfa Romeo, however if I had unlimited resources than an Alfa affair would be absolutely worth the heart break. She could leave me stranded, leak oil all over my garage floor and as rust show its ugly little bubbles of oxidation, I'd just ship her of to the body shop for a face lift with out a worry in the world.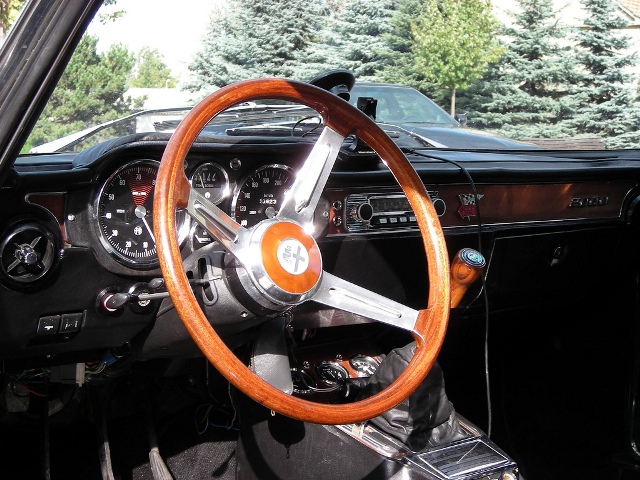 My Alfa of choice would be a 1750 or 2000 GTV from the early to mid-seventies. The letters GTV stand for Gran Turismo Veloce and were meant to me the most sporting cars of the Alfa Romeo range. Both the 1750 GTV and 2000 GTV have a sweet all aluminum twin cam 2 valve four cylinder engine fitted with fuel injection that produces plenty of power and sounds better than any four cylinder engine has a right too. The 1.8 litre (1750 GTV) and 2.0 litre (2000 GTV) produce between 120hp-130hp, more than enough to propel this light weight 2,200 pound coupe. The engine is mated to a 5 speed manual transmission that has a reputation of eat up its second gear synchronizer for breakfast but that is all part of the Alfa's charm I guess .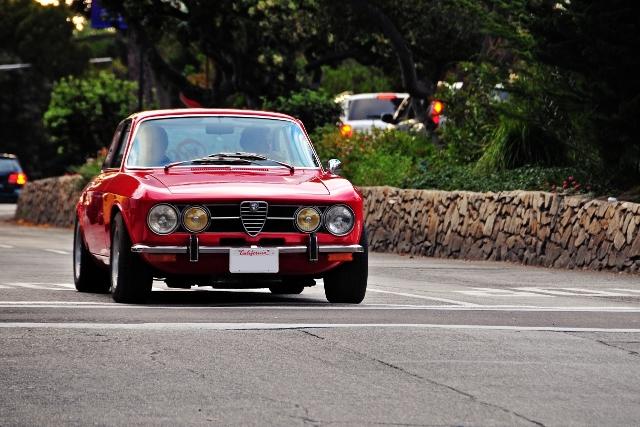 The mechanicals are wrapped in sheet metal that was styled by Giorgetto Giugiaro for Bertone. The styling is perhaps what attracts me most to the car. Most Alfa's are attractive cars but for some reason this one just calls out to me. I love its lines and the proportions of glass to sheet metal. I could easily fall in love with one of these Italians and bring one home, just so it could break my hart and take all money mercilessly but I wouldn't care.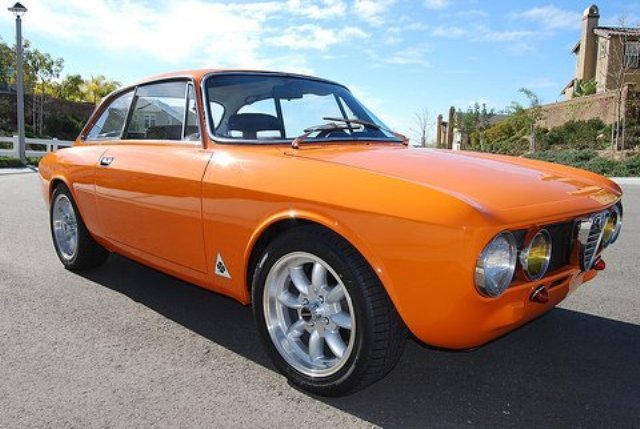 ---
Volkswagen GTI Mk1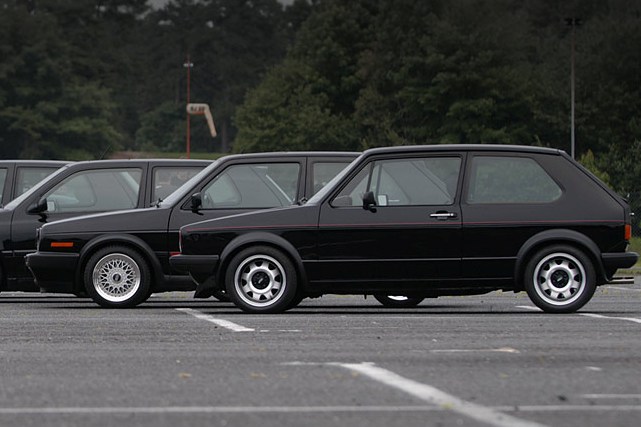 The first generation Volkswagen GTI my not be the most luxurious or exotic car in the world however it is the most fun that you can have on four wheels. If I had to live with one car for the rest of my life this car would be the one I would choose, even over the much loved Porsche 911, seriously this car is that good. Not only is this car immense fun to drive it is also incredibly practical. The GTI can seat 4 comfortably and haul around all your stuff. But practicality is not why this car is on my list, it the fun to drive factor.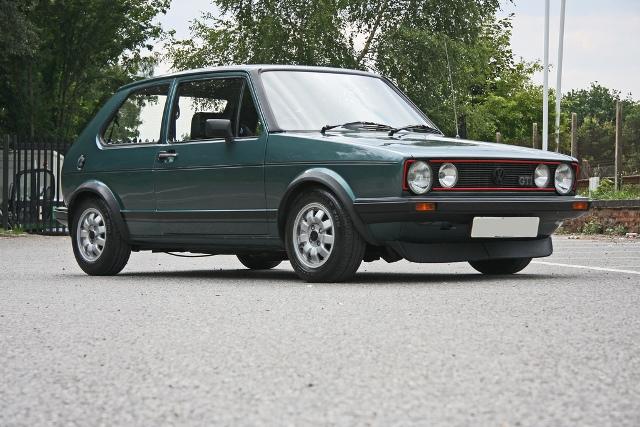 Back in the day when this little gem was new it could quite easily take on much more exotic machinery. It was quick enough to keep up to some of the best cars in the world and embarrass their owners on the Autobahn and had enough grip to out handle them on a section of tight twisty road. Although by today's standards the acceleration and handling numbers are not what you would consider to be remarkable, in its day the Mk1 GTI was a stunner. It was quick enough to keep up to some of the best cars in the world and had enough grip to out handle them on a mountain road. But what the numbers don't reveal are what really made the first Volkswagen GTI a legend in enthusiast circles and one of my favourite cars of all time and that is how it manages to put a huge silly grin on your face when you drive the thing.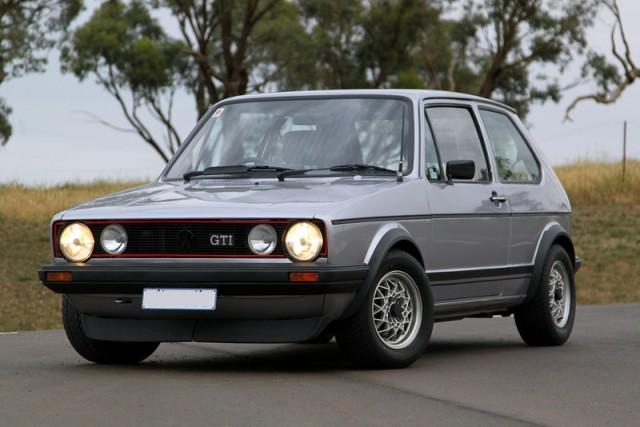 With a winning combination of a peppy rev happy eight valve engine, light weight but rigid body and nearly perfect suspension tuning gave the little German car an eager personality that manufacturers, including VW have tried to emulate ever since. When driving a Mk1 GTI the car just sort of eggs you on to run through the gears and spin that engine up, twisting the tachometer needle to it upper limits. This car begs you to dive into a corner faster and drive it just a little bit harder as if it wants you to have some fun with it. Every time I get behind the wheel of a classic GTI I always come away with a smile on my face no matter how bad of a mood I was in before hand.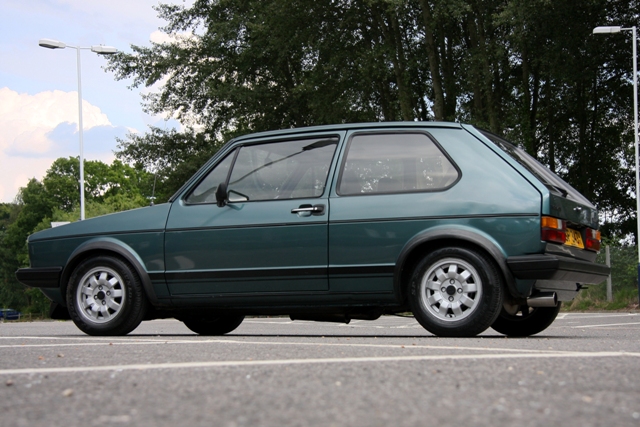 Although it isn't what you would call exotic, nor is it the fastest, best handling, or most beautiful car in the world, it is the most fun car to drive that has ever been produced and that is why if I had unlimited funds this car would have a place in my dream garage.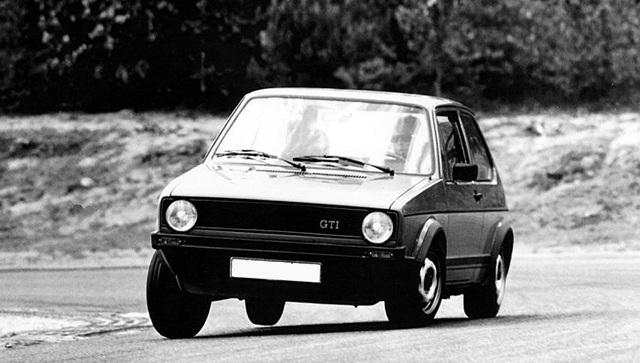 ---
Porsche 911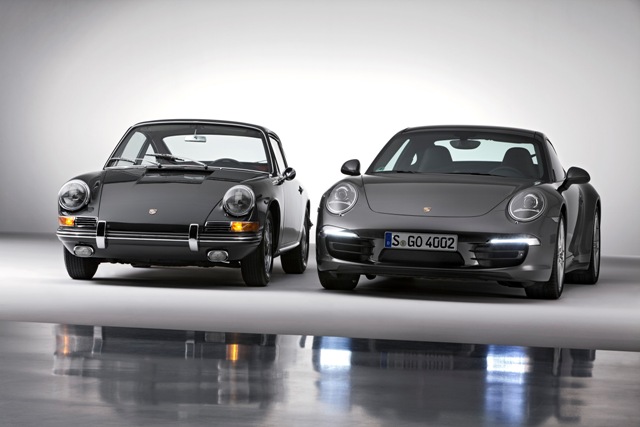 Anyone who knows me would never ask me the question of what is my all time favourite car. The answer is obvious, it's the Porsche 911. Many times I have mused over the 911's attributes and I never turn down an opportunity to drive one of these amazing machines. So if money was no object there is no question a 911 would have a place in my garage. The real question is however which one would I choose?
With a production run spanning 50 years and a seemingly endless array of trim, body and drive train combinations that have been made available choosing the right car might seem a little daunting. The easy way out would be to visit a Porsche dealer and order a brand new 991 series Carrera and have it made exactly how I would want it. However I have never been the type to go along the path of least resistance and to be honest I love the size and character of the air-cooled cars just a bit more than the modern cars. Don't get me wrong, a modern 911 is a wonderful car and I don't think I could pass up owning one if one was offered, but if I dig down deep it is the older cars that I truly desire.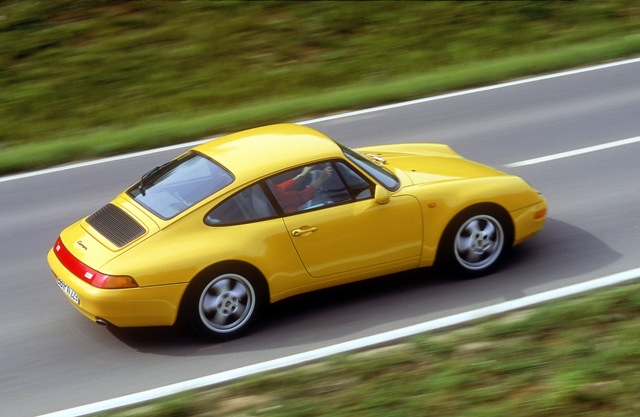 This is when things get just a bit complex. I don't want just any 911, no the car I envision has the power and torque of the later 3.6 litre 993 series cars, the handling characteristics and road feel of the 80's Carrera's and simplicity and lightness of the early cars. In other words I want something custom that encompasses aspects from just about every generation of air cooled 911 but wasn't offered all together in one car. There is a company that offers a car that somewhat resembles what I have envisioned in my head.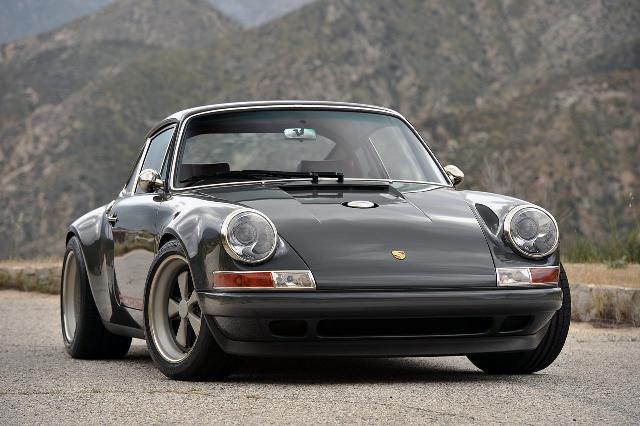 Singer Vehicle Design in Los Angeles California has developed perhaps the most desirable 911 based creations ever. These cars are a true work of art in every sense. The level of detail and passion that has been bestowed on their creations is second to none. However the price is astonishing and I feel hat they may have perhaps gone just a tad too far with the modifications and improvements almost to the point that I question just how much "Porsche" is really left after they have completed their work. Again just like the modern car I absolutely love the Singer 911, but at a price range of $300,000-$500,000 I would not only have difficult time writing the cheque even with unlimited funds but I would have difficulty enjoying driving the car as I would be constantly paranoid about inflicting even the slightest damage on such a beautiful car. If I am to have a 911 I want to enjoy it so the Singer is out and that leaves me with creating a car of my very own.
The car I have in my mind would be based off the unloved "mid-year" 1976-1977 car. These cars have the advantage of being early enough to be free of many of the luxury items such as power seats and windows allowing the cars be almost as light as the cars from the 60's and early 70's. Sure the look of the early 70's cars are in vogue at the moment but the look of these early impact bumper 911's can be just as beautiful with the right colour and trim.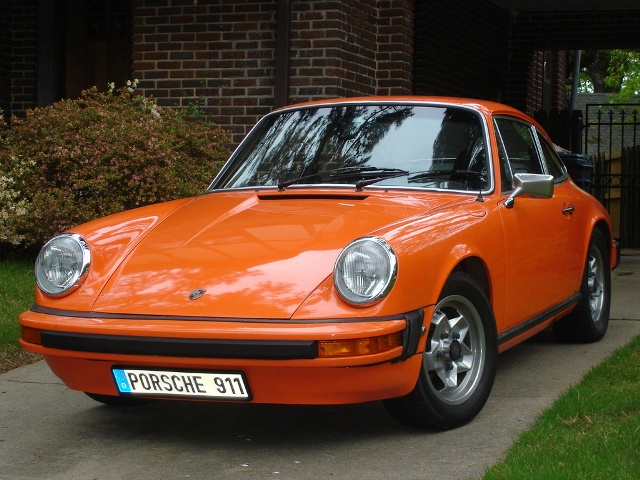 With a mid-year 911 as a starting point I would most certainly have the boat anchor 2.7-litre flat-six pulled out along with its transmission. In the place of the 2.7 would be a 3.6-litre flat-six and 6-speed manual transmission from the later 993 series cars. The beauty of the 3.6 engine is that it is the last of the air-cooled 911 engines and has relatively modern engine management electronics giving the power-train plenty of torque and horsepower along with reliability, flexibility and easy day to day livability. And it sounds absolutely sensational! Marrying the 3.6-litre 993 engine to a mid-year 911 with its light weight body and lack of pound packing luxury creature comforts should make my dream Porsche perform with some of the best modern machinery.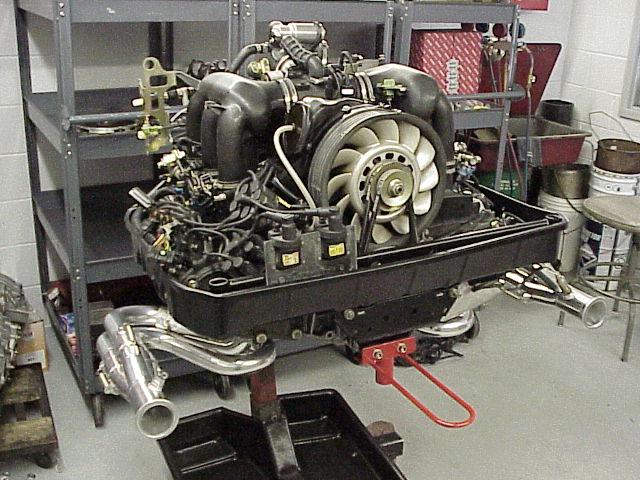 Cosmetically I would have the car painted Gulf Blue. Too many 911's are red, black, silver or white and while none of these traditional 911 colours are objectionable I'd like to be just a bit different. Normally I'm not a fan of blue cars particularly of light blue cars. However I think a 911 painted in Gulf Blue combined with matching painted wheel centres, polished wheel lips and vintage bright window moldings, headlamp buckets, manual rear view mirror and ducktail spoiler tastefully combines the modern look of the impact bumper 911 with the retro details of the long hood cars from the 60's and early 70's. Another reason for painting the Gulf Blue is that the colour has played a significant roll in Porsches racing history, particularly in the 1970's when Gulf Oil sponsored many of Porsches racing cars. Perhaps the only item I may forgo that is on the car pictured is the 'Carrera' script along the side.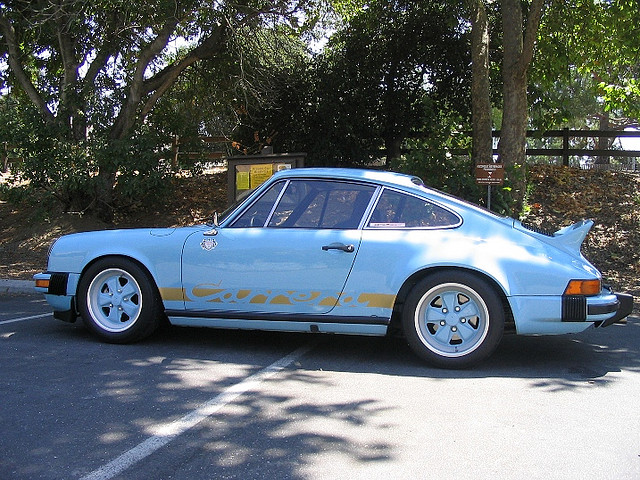 The Porsche 911 is one of the world's greatest driving machines and while a new 911 is an amazing car it just doesn't have the analog feel of the vintage car and the early cars are just too precious and valuable to offer guilt free romps along a quiet country road. In my opinion the Porsche of my dream combines the driving dynamic of the older cars with the modern power of the later air-cooled cars in a package that I could drive to my hearts content as hard as I wished without the feeling that I am somehow ruining a classic Porsche.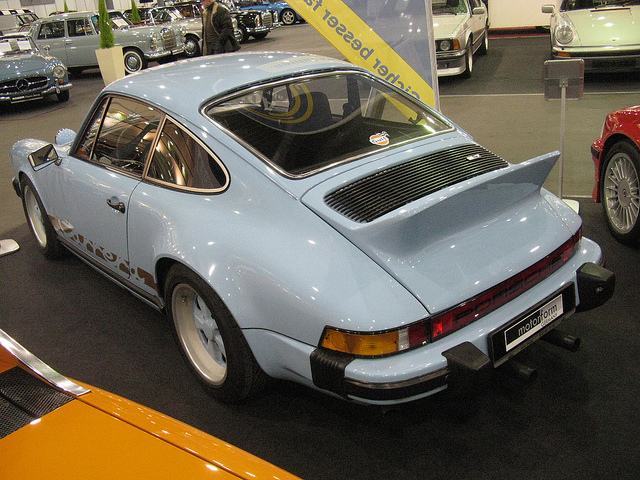 The Porsche 911 has always been my ultimate dream car and with unlimited funds I could create what would be in my opinion, the ultimate 911. A car that embodies touches from old and the not so old air cooled cars.
---
Ford F-150 SVT Raptor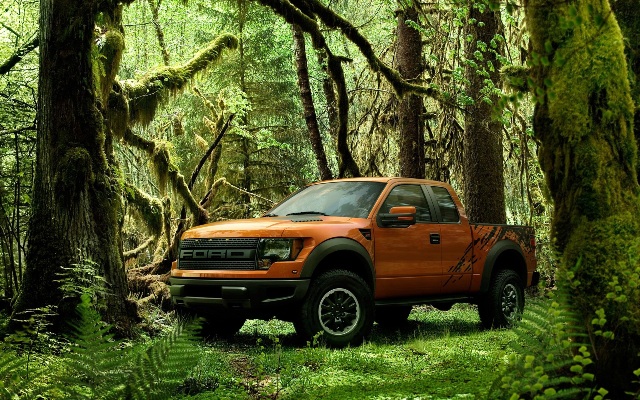 The Ford F-150 SVT Raptor is big, loud, brash, and extroverted that proudly waves its middle finger at social convention. Maybe that is why I like it so much. You must admit that occasionally pissing off your neighbors with a big powerful and loud truck could be appealing at times. But that is not why I want this truck and besides I have some pretty good neighbors so hooliganism would not be the prime reason why I'd love to have the Raptor in my dream garage.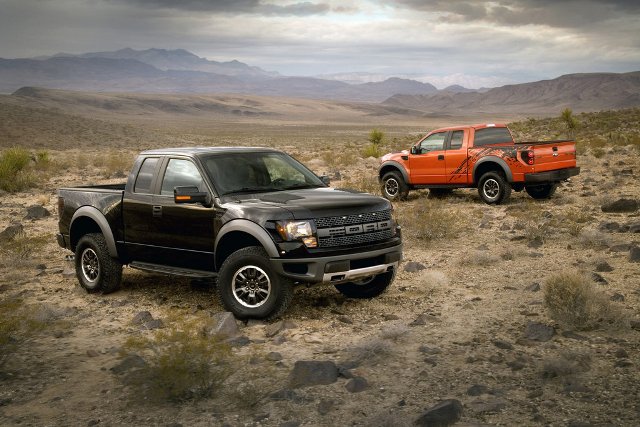 The Raptor is the only modern 4x4 pick-up truck with a personality all of its own. It plays the part of an off road desert runner so well that in both its appearance and driving dynamics that I doubt that I could find someone out there that does not like this truck. It looks mean, it sounds apocalyptic, it will go just about anywhere and is guaranteed to put a smile on your face. Best of all its somewhat practical.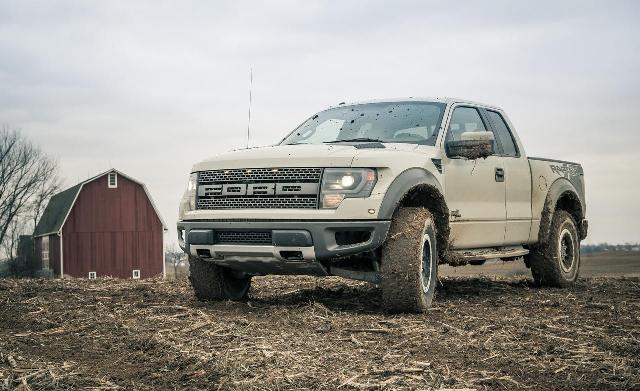 Don't mistake the Raptor for some tarted up standard production pick-up truck. By no means is this vehicle a poser. With a 6.2L 411 horsepower, single overhead cam with variable cam timing, 2-valve per cylinder, iron block V8 under the hood backed up by a 6-speed automatic gearbox, the Raptor is capable of going anywhere, fast. This includes roads that normal 4x4 trucks could only crawl over. The Raptor can eat up these roads with ease at highway speeds. The Raptor can accomplish this because of its amazing suspension.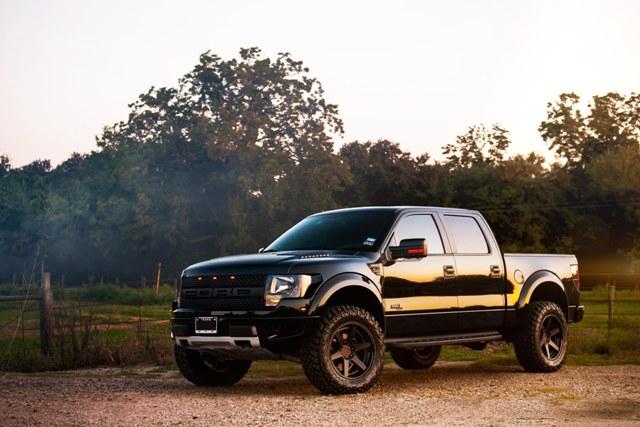 You would think that a vehicle that looks as aggressive as the Raptor would have a rough and punishing ride. But this is not the case. In order for it to be good off road the suspension needs to be compliant with plenty of suspension travel, as much as 11 inches of travel in the front and 12 inches in the back with self adjusting Fox racing shocks at all four corners. The side effect is that on the road the Raptor has a soft, squishy ride something like a 1970's Lincoln a fact that I quite like. Too many four wheel drive trucks crash and bang over road irregularities making the ride jiggly, busy and tiresome. This makes the Raptor the choice for long distance road trips where comfort is priority. It won't win any slalom competitions but neither will those stiffly sprung trucks that skip and hop all over the road.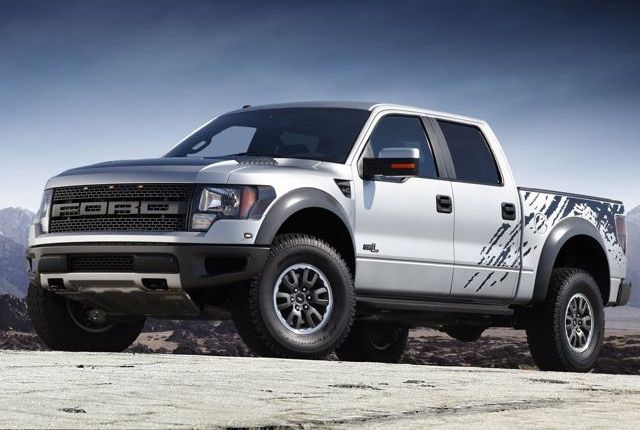 On the outside the Raptor looks the part of a Baja 1000 Trophy Truck with its ultra wide fender flairs and functional hood and fender vents. From the windshield forward the SVT Raptor does not share any parts with the regular F-150. Those fender flairs for example are a whopping 7 inches wider than a stock F-150. They are so wide that Ford was required to install clearance lights across the front and rear of the truck for it to be street legal. Just to give some perspective the Raptor is just a mere inch narrower than a Hummer H1. The hood and front fender are made of composite plastic that is not only less expensive for Ford to produce but is also lighter than traditional steel parts. Filling those fender flairs are 35 inch tall BF Goodrich off road tires that are surprisingly quite on the road and amazingly capable off road. At the rear end the box is also faired to match the front fenders giving this truck a mean stance when viewed from front or the rear.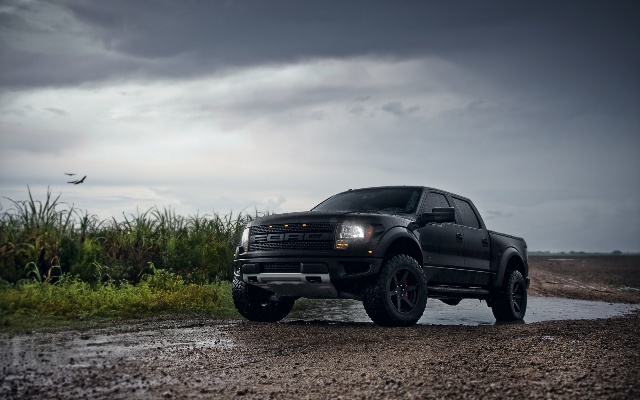 I love the Ford SVT Raptor because it has a soul; something that is sorely lacking from modern vehicles of today. It is a true race bread machine dialed back just enough for the street. Sure it is loud and in your face but that is one of the Raptor's charms. Best of all it is practical enough to be used to tow your car hauler or camping trailer and comfortable enough to handle cross country journeys. The Raptor is so good that I'll go out on a limb and say that this vehicle will be considered a collectable in the future and perhaps one of the all time great pick-up trucks of all time.