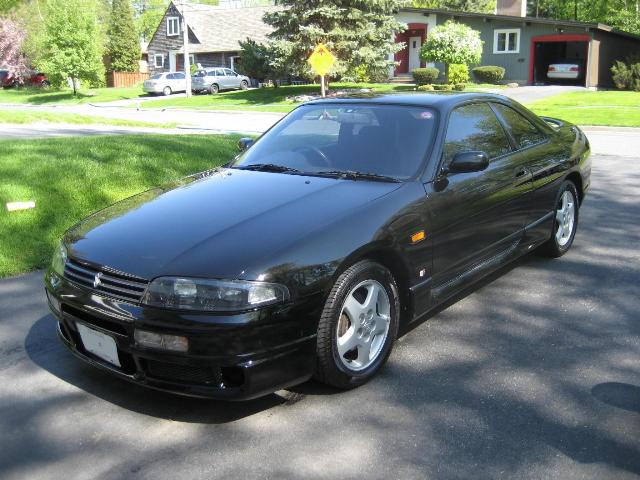 Written by James Dolan
Before anyone in North America even had a clue that the Nissan Skyline even existed I was fortunate enough to have had some seat time behind the wheel of a GT-R model in 1995. Between high school and college I lived in Japan for a few months experiencing the culture and trying to make a few bucks. Before going to Japan I really did not know much about the country or the culture other than a few things that my older brother who lived over there had shown me in pictures or had told me about. I had no clue that Japan was a car crazy culture until I got there. And me, who suffers from the car enthusiast bug, just had had to experience it.


One cold February morning I landed myself a job at a local car/truck dealer doing odd jobs. It was like being a kid in a candy store for me. All of the vehicles I had never seen before, both Japanese and European. The technology was amazing, GPS, in car TV systems, active suspension systems, vehicles with retro styling (remember that this was a few years before the New Beetle made old cool again). But one vehicle stood out from them all and that was the Skyline.


The brother of the dealership's owner bought himself a slightly used Skyline GT-R. Everyone at the dealer was anticipating the arrival of the Skyline to the dealership. When it arrived and I first laid my eyes on it my reaction was a non enthusiastic "So? This is what all the fuss was about?" It was thoroughly unexciting to look at both inside and out. It probably didn't help that the car was painted a ho hum shade of silver. It looked like every Japanese designed coupe at the time… Boring, basic… But what I didn't know was the excitement was under that conservative skin.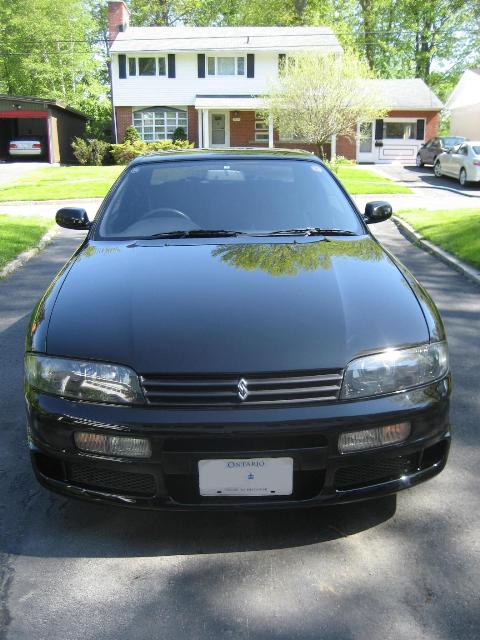 My Japanese employer and his brother could tell that I wasn't excited about this piece of machinery so in a moment of generosity or plain madness I was given the keys and told to take it for a ride. Very quickly I realized that this was no ordinary run of the mill automobile from Japan. No, this was a technical tour de force. It had every piece of technology imaginable at that time, all wheel drive, twin turbo, multi-valves and cams, 4 wheel steering, active suspension, active aerodynamics package, this was a Porsche killer!


Start the engine and everything is normal. The inline six has a nice smooth quiet idle that belies it performance capability. In fact the car is quite clam and sedate until you have a clear stretch of road and you mash the throttle, then as the twin turbo spool up all hell breaks loose. Before you have a chance to even think you are thrust up to insane speeds. No wheel spin, not even a chirp from the tires, just pure fighter jet like acceleration. When it comes time to turn it was as if the car defied the laws of physics. The grip was sensational; just point the steering wheel and go. When it came time to stop you would swear your internal organs where going to come flooding out of your body. This car was a weapon and the amazing thing was it was easy to drive. I now understood why my Japanese hosts where excited about this cars arrival. It was like nothing I had ever driven or had been a passenger in before. And it was almost 10 years before I would experience performance anywhere that close again.


Recently I had the pleasure of once again getting behind the wheel of a Skyline. This time it was not in Japan and it wasn't a GT-R but a 1993 Skyline GT-S. Although the Skyline GT-S has much lower horsepower and is rear wheel drive, not all wheel drive and is lacking the active suspension, the GT-S is still a great performance coupe. The black GT-S brought back memories of my epic drive in the GT-R. The GT-S felt much like the GT-R did driving normally around town. The nice steering, light clutch, smooth and precise gearbox makes it a pleasure to drive. It's hard for me to believe that this is 16 year old technology, it's that impressive. Today the skyline GT-S has decent power. You won't be hunting Corvette's or Shelby's but you won't be embarrassed by a V6 Camry or Accord like so many other sports coupes from the '90's would be.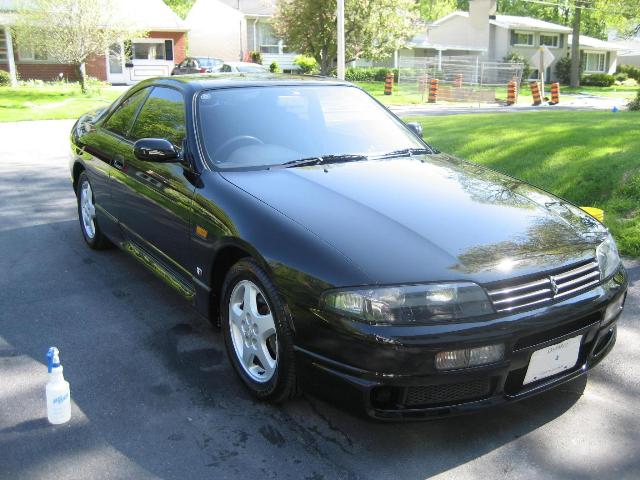 Although the 1993 Skyline GT-S does not have the extreme performance capabilities as the 1993 Skyline GT-R, the GT-S still possesses much of the driving pleasure and dynamics of the GT-R just tweaked back a little bit. This is why the Skyline model range was so popular and held to such high regard in Japan. But still even with all the performance the Skyline lacks what other high performance cars have and that is the lust factor. The Skyline is fast, but not thrilling. It looks good, but lacks erotic looks. It's too good, too antiseptic. The Skyline will never be a car I lust after, but it would be the first car I choose to take on a long cross country journey. And the Skyline will always bring back found memories of my time in Japan and my first drive in a super car.