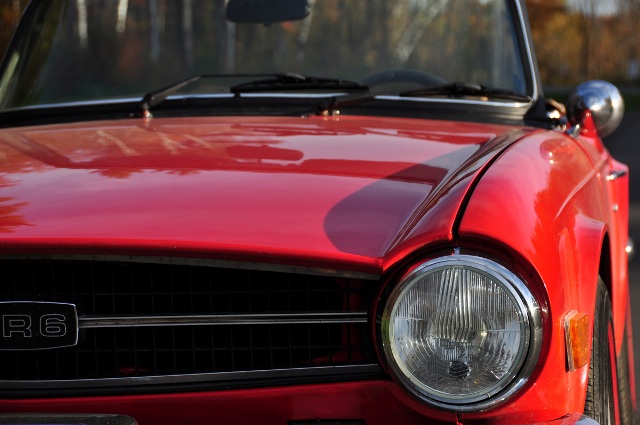 Written by James Dolan
By all accounts I was born a car enthusiast. Most gear heads have a moment in time when their love for cars emerged. The defining moment might have been a picture in a magazine, an event such as a beautiful vehicle driving by that sparked something inside and opened the Pandora's Box of vehicular madness. For me however, I never had that defining moment. My automotive obsession started at a very young age, too far back for me to even remember where or when the madness even began. From what I have been told the first word out of my mouth was 'car'. Better yet I could even spell it, much to the chagrin of my older brother who would have to be very creative when asking permission to borrow my mother's car, since I would want to go along for the ride! Seemingly by instinct I knew every make and model sometimes even the trim level of a car I spotted going down the road.
Just as the colour of my hair and eyes are both determined by my D.N.A., l believe my passion for the automobile is embedded in my genes. This theory of mine is easy to prove, just review my family history for example. All his life my father has been a car enthusiast, driving a car for the first time at the age of ten, traveling along the lane-way of the family farm and up the road to the neighbors.
Gear heads also appear on my mother's side of the family as well. Stories of my grandfather who owned a dealership in Germany before World War II have been passed down to me from my mother. After school my mother and uncle would help my grandfather run his business, my uncle fetching tools and my mother organizing the office the best she could. Her father was also one of the few people who owned a vehicle once the war ended. Vehicle ownership in German after World War II was difficult but somehow my grandfather managed to find and repair an old Opel, proudly driving it around the village even though it couldn't make it up the hills surrounding them. There are even stories of him owning a BMW motorcycle with a side car that my grandmother would ride in. This early exposure to cars and motorcycles seemed to have a profound affect on my uncles. To this day they are both passionate about vintage motorcycles, air craft and automobiles.
Even my sisters seem to be inflicted with gene. One sister has a long history of owning Chargers and Challengers and a particularly nice supercharged Bonneville, while the other drove a Mercedes 560SL that she cherished. Finally there is my cousin Colin on the other side of the family tree, he has a particular weakness for British cars and has a Triumph TR6 tucked away in his garage. Occasionally Colin will drop by my house driving his TR6 with a beaming grin on his face just to sing the praises of British cars and demonstrate the melodious sounds that emanate from the custom exhaust of the vintage Triumph. With gear heads occupying branches on both sides of my family tree the chances for me to have a normal life were most likely shattered at the point of conception.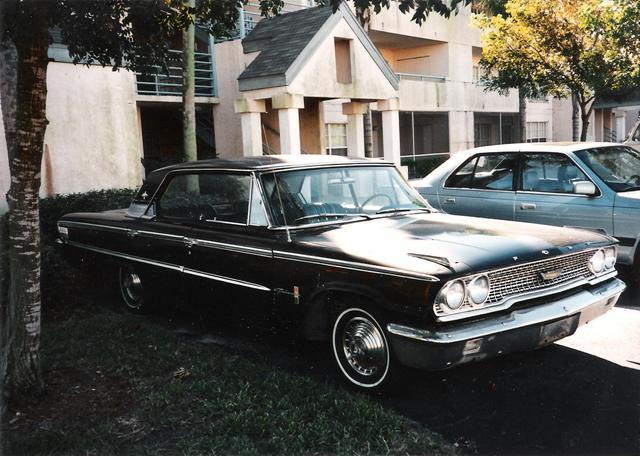 This Ford Galaxy was just one the influences for my car obsession and one of the many cool cars that my uncle has owned
Being a car enthusiast my father has amassed a large collection of Road&Track magazine dating all the way back to 1967. Once I had learned to read, I read each one cover to cover. You could say that I was obsessed and you'd be right. I adored anything automotive, I built model cars, read books and magazines about cars, helped my father wash and maintain our cars on the weekends. Saturday mornings were always anticipated since my father would take me to Canadian Tire morning just so I could kick the tires and more than likely give my poor mother a break from this car crazy kid! The situation didn't improve when my grandfather bought me a pedal car as a Christmas gift. Quickly that little car became my pride and joy and I would lavish just as much love and attention on that little toy car as my father would on his vehicles.
Even the area of town where I grew up was fuel for my enthusiasm. Up and down our street was lined with interesting vehicles; this in a small town where Monte Carlos and Caprices was the norm. The plethora of American iron was absent, replaced with curious imports such as a pair of classic Mercedes-Benz sedans, a Porsche 944, an Austin Healey 3000, various Volvo's, Renault's, BMW's, a '53 Corvette, even a Delorean and a Jaguar E-Type graced the garages of a couple of homes. At that time even Japanese cars were uncommon in our area. Our family had one of the few Toyota's in town and there were a pair of the original tiny Honda Civics book-ending each end of the street with a third bright red one dead centre of the block parked next to a Fiat Strada just for good measure. The neighborhood was a great place for a car crazy kid to grow up with its diverse array of cool and somewhat eclectic vehicles. It was torture for to have to wait until the age of sixteen in order to get my license to drive, just being around all those fabulous cars would have to suffice.
Some of my best memories are of family trips out to Western Canada in order to visit my sister and an uncle who lived in Vancouver. Being one of the most temperate and breathtaking Canadian cities Vancouver is home and play ground for much of Canada's elite and wealthy. Naturally this perfect combination of weather, beauty and wealth lends its self an abnormally high number of rare and exotic machinery roaming the streets at any given time. For a boy with gear oil flowing through his veins, Vancouver was better than a coke party is to Charlie Sheen. Exotics that I had only read about in magazines roamed the streets as if it was completely natural.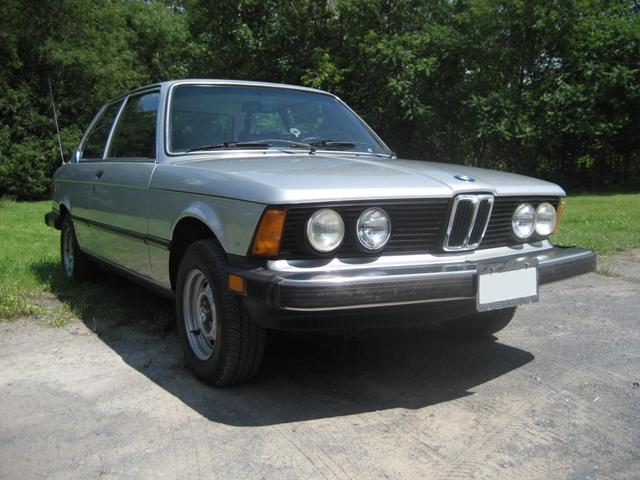 A BMW 320i still brings back fond memories of summer vacations in Vancouver.
Etched in my mind are flashes of family trips touring up through the mountains of B.C. to Whistler in my uncle's midnight blue 1976 Mercedes S-Class for a day of sight seeing and spotting an Aston-Martin for the very first time. I also recall with a smile, cruising around downtown Vancouver with my uncle either in his Triumph TR-6 or his BMW 320i and adoring every second as I take in the sounds and smells of those great cars, the spectacular scenery of the city with streets lined with Porsche's, Ferrari's' Lamborghini's, Bentley s and Rollers. The sights and sounds were almost too much for young auto-centric mind to take in and process the flood of information from my senses. In later years, when I finally did have a driver's license, I was able to experience some of the amazing roads in B.C. myself while piloting my sisters MK I VW GTI. There can't be a better place in Canada to discover how great the first generation GTI is then on the mountain roads in Western Canada. Not only was my love for the West Coast affirmed but my adoration for the GTI was also cemented for life as well.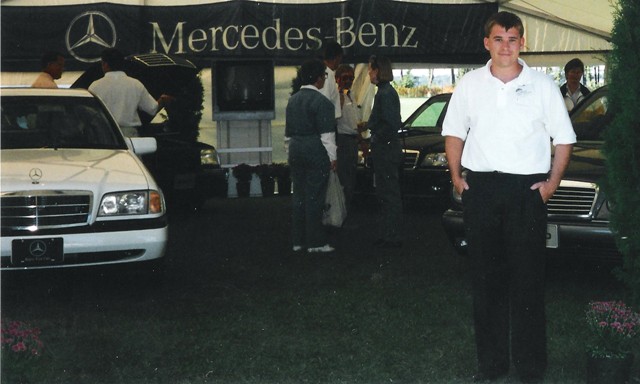 This is a younger me as product representative and team capitain for Mercedes-Benz Canada at the 1996 Georgian College Auto Show
From these innocent beginnings the enthusiast inside me has been nourished, grown and developed. My curiosity and enthusiasm has whisked me along a path lined with adventures and experiences both amazing and disappointing. These paths have taken me all over as far away as the Toyota Museum in Japan, to receiving an education in the automobile business, working on international auto shows all over Canada, new car press introductions, dealer meetings and shows, advertising photo and film shoots, participating in ride and drives, track days, to working a parts counter at a car dealership, to working at a major auto manufacturer, to buying and selling cars at auctions and now owning my very own business. There isn't too much I haven't done in this business and that leads me to my latest challenge, writing about cars, sharing my experiences and writing about people who are as crazy about vehicles as I am.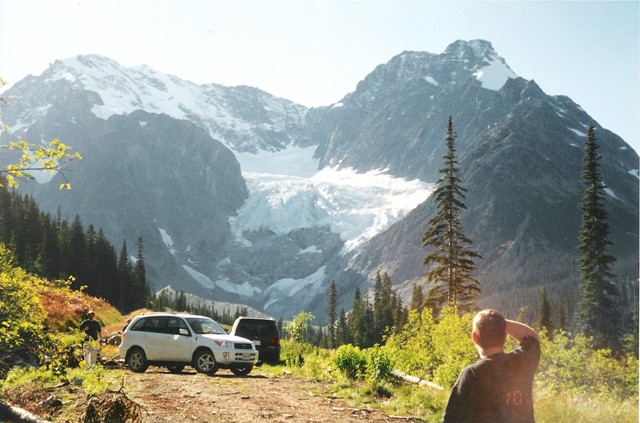 Hard at work enjoying the view of the Canadian Rockies in British Colombia while working at a press event for Toyota Canada.
Someone once asked me why I love cars so much and when it all started, I really couldn't give them an answer. They were somewhat taken aback, as if they expected me to know exactly where and when the madness all started. My honest answer is that I really don't know the genesis of my enthusiasm, or why I'm a gear head for that matter. Often I'll jokingly blame it on a genetic defect and that I just can't control my obsession for automobiles, but in reality that is probably the truth. My passion and curiosity of all things automotive is a fire burning deep inside my soul that I can't explain and over the years there has been plenty of unintentional and completely intentional fuel thrown on that fire. I may not know exactly what makes me a gear head or even why I am one for that matter but I'm completely ok with that, I wouldn't have it any other way.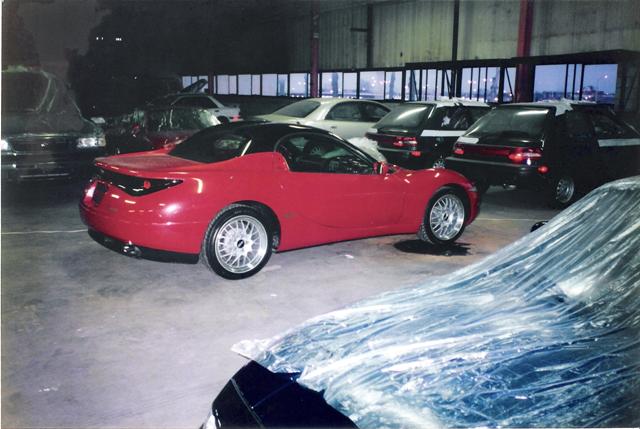 A Mazda RX-01 concept car is being prepared in advance for display for the Tononto International Auto Show.