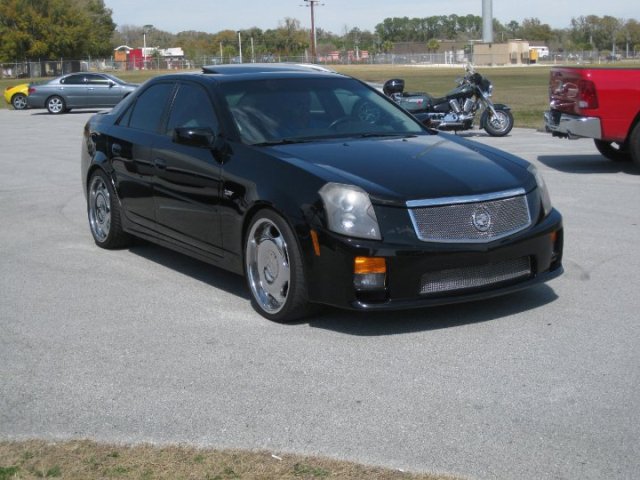 Written by James Dolan
Buying a new car can be an exciting experience. But in my opinion, and the opinion of the owner of this 2004 Cadillac CTS-V, purchasing a previously enjoyed performance car is even more exciting and rewarding. In the last few weeks my friend Stacey bought a 2004 CTS-V and the whole purchase experience was both unconventional and an adventure. For Stacey part of the fun is the hunt for his new ride and finding the perfect deal. This time he had someone else find him a car, but not in the GTA. This time the hunt for his CTS-V was down in Florida.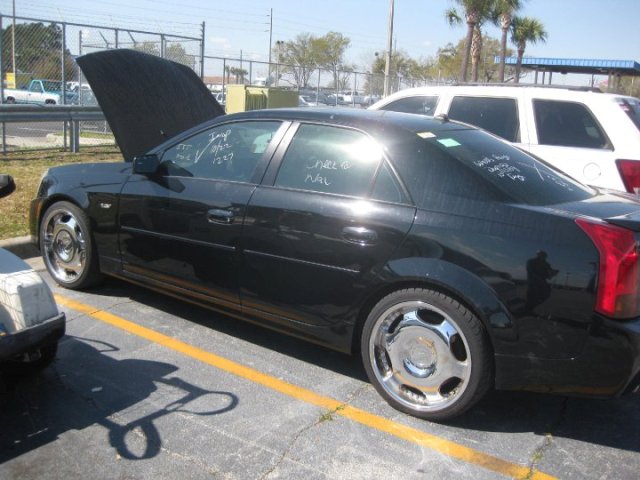 Stacey has a dealer friend who volunteered to find him a CTS-V at one of the dealer auctions in southern Florida. To keep costs low, and this is where the adventure comes in, Stacey would fly down to Florida pick-up the car at the auction and drive it back home. Stacey was also going to assume the responsibility of the required certifications, clean up and licensing. This unconventional way of buying a car can be risky, but it can also save you thousands of dollars and Stacey knew the dealer would find him a car with good bones.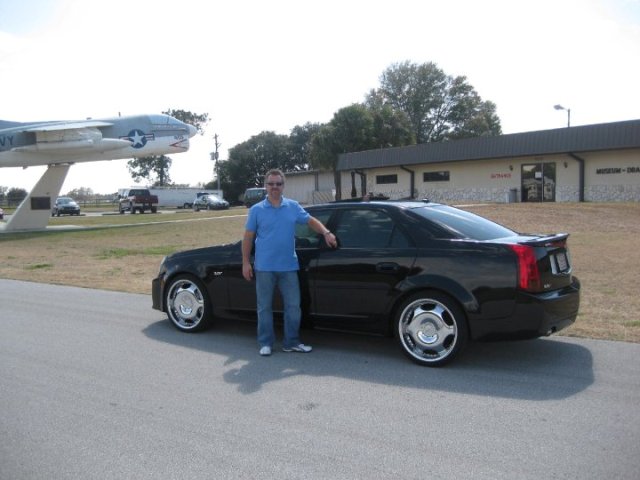 What Stacey got was an arrow straight, accident free, fully equipped CTS-V that sat on blingy 20" drug dealer rims and was in need a bit of mechanical work and a really, really good cleaning. At first glance of his new car Stacey had a moment of "what the hell have I just done?" But underneath the grime, faded paint and cheesy rims was a 400BHP gem of a car that once tweaked, cleaned and massaged will thrill its new owner for less than the price of a new Mazda 3. But before the work could begin Stacey had to start his adventure of getting the car back home to Canada. Who doesn't love a good road trip?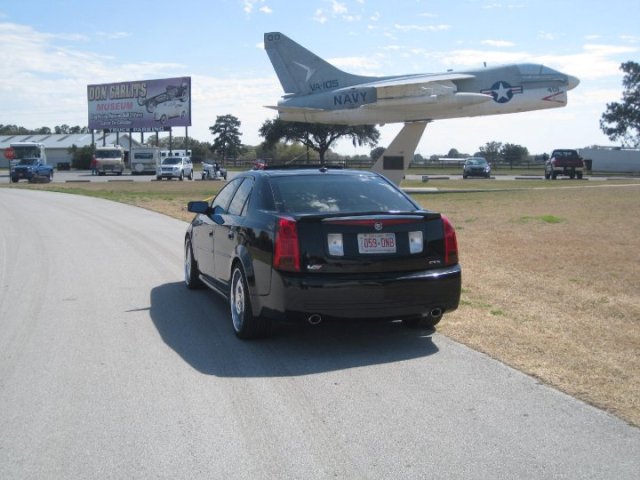 Once the car was back in Canada and the certifications completed Stacey could get down to the fun job of cleaning, tweaking and hunting down parts. Now to a non enthusiast this would seem like a pain and waste of time. To guys like Stacey and me it's all part of the fun and adventure of being an avid auto enthusiast. We find pleasure in watching a project car slowly evolve from something unloved into a car that will stop people in their tracks and give them that wow factor. It's a rewarding experience, like renovating an old home, making something out of a log or creating a piece of art. The difference is our canvas is different. Hunting down the parts, getting a killer deal, putting it all together and having like minded friends help you out is all part of the fun.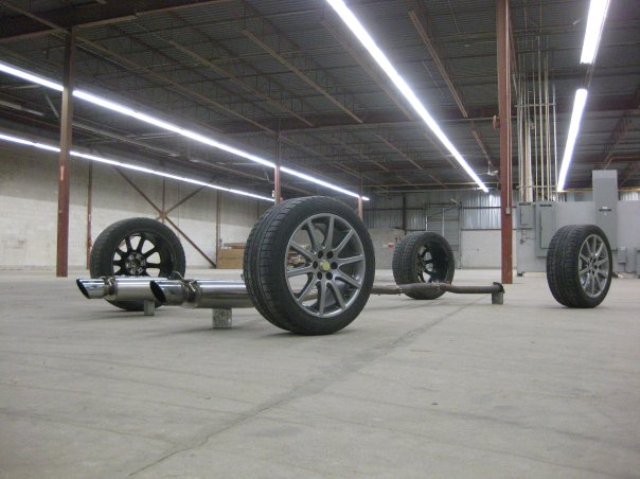 Stacey called me into his project to tap into my expertise when it came to the paint work on the car. This Caddy had spent all its life in the southern U.S. This means the car is completely rust free. Lift the hood, open the doors and this six year old car looks like it did when it rolled out of the factory doors. Not a rusty bolt in sight, amazing. But this means the car spent its days out doors baking under the intense tropical sun. Not the best thing for a black car. But with a day worth of high speed polishing I knew I could make the car look more than presentable. Once the new wheels, Borla exhaust and badges were installed the car went from looking Ugly Betty to looking hotter than Heather Graham in a bikini. All this was done on a Tanya Harding budget, simply marvelous.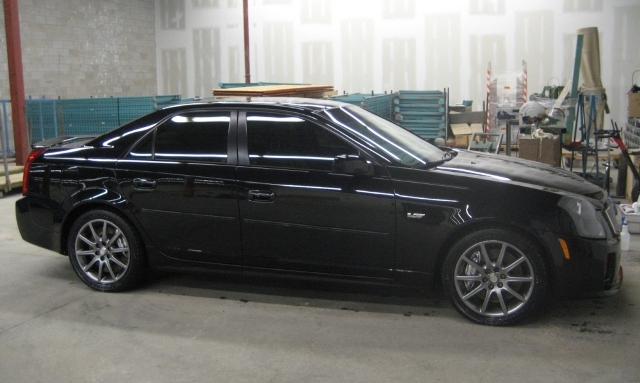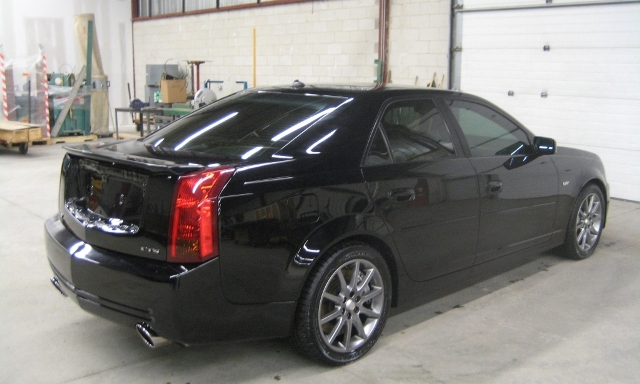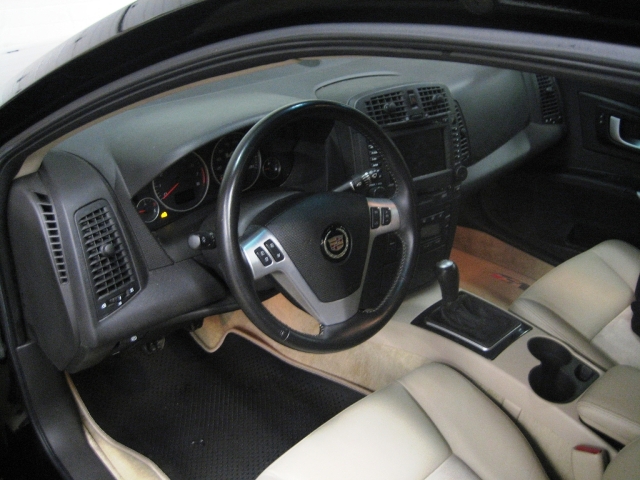 After admiring the car and taking a few snap shots Stacey looks over at me with a wild grin like an alcoholic at a beer festival and exclaims, "You want one now don't you?" "Hell yes!" is all I could say. Now that spring is here and the tweaking is almost complete any day now I'll be getting the call from Stacey "Wanna take the CTS-V for a spin?" I already know what my answer will be… "Hell yes!" Watch for my report on my drive in the CTS-V… I'm sure it's going to be a fun one!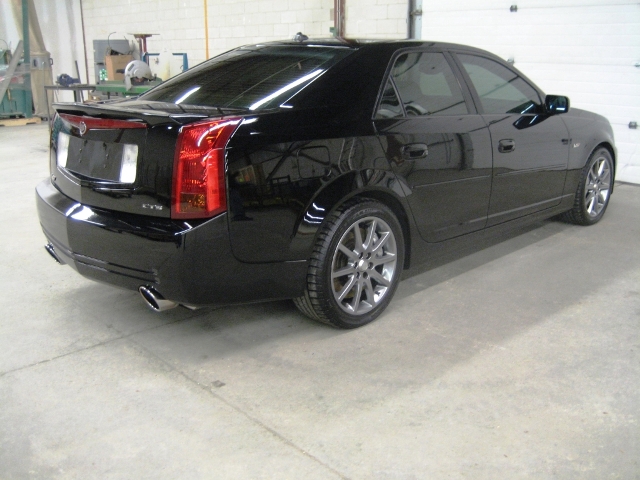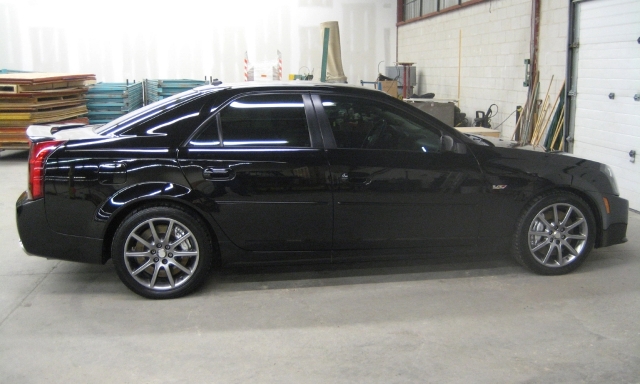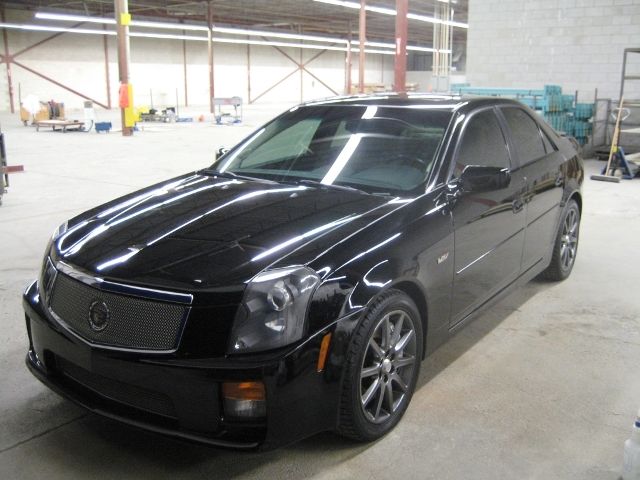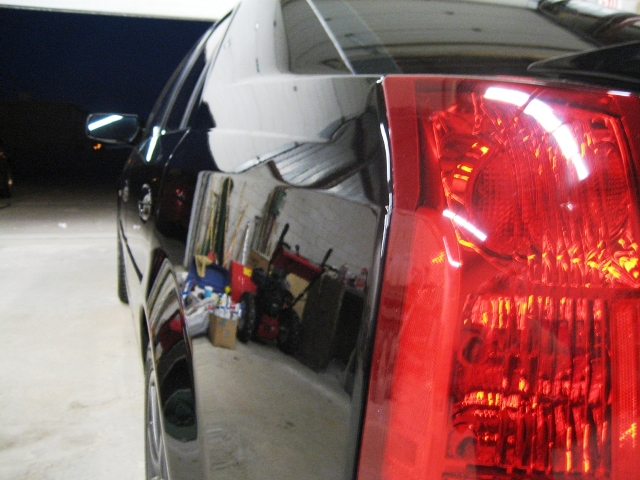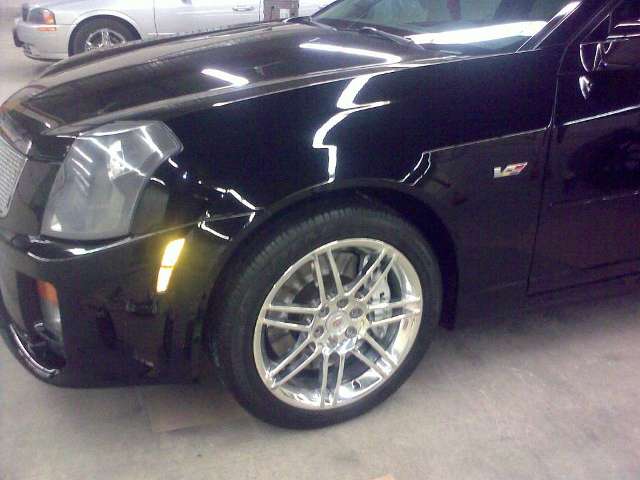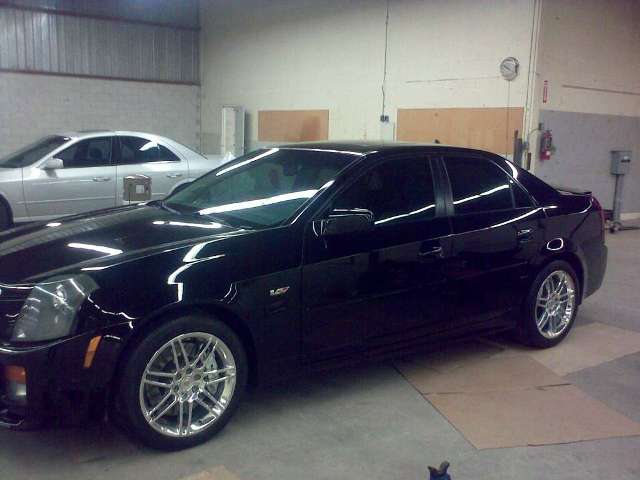 ---
Most Popular Articles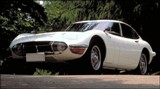 Japanese Nostalgic Vehicles: The next trend in classic cars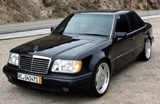 Five Sports Sedan's I'd Love to Own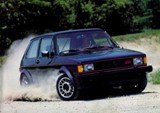 Hot Hatchbacks From the 1980's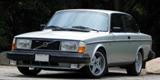 Volvo 200 Series: An Unappriciated Classic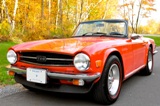 Triumph TR-6: Music to Anyone's Ears
---
---
Fifty Years of Mustang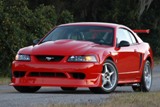 1999-2001 Ford Mustang SVT Cobra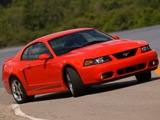 2003-2004 Ford Mustang SVT Cobra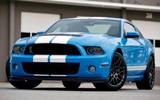 2010-2014 Ford Mustang Shelby GT500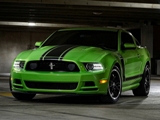 2012-2013 Ford Mustang Boss 302
---