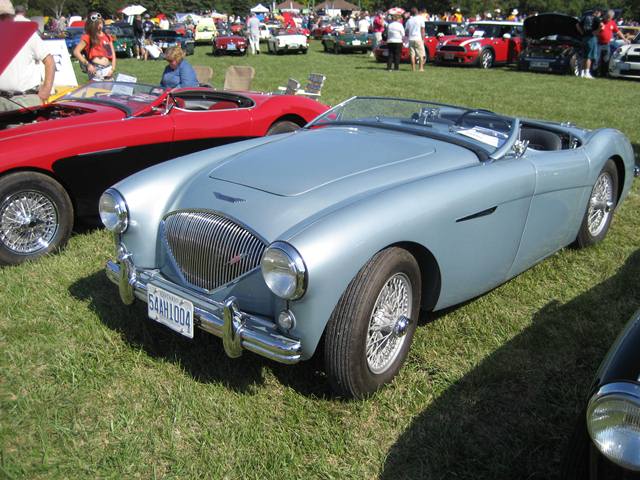 Written and Photographed by James Dolan
After the Labour Day long weekend the days progressively get shorter and there is a chill in the morning air. Most people's thoughts start turning to fall with its cool crisp days and the leaves on the trees exploding in colours of red, yellow and brown. My thoughts on the other hand turn towards British Car Day, an annual event held in Oakville, Ontario on the third Sunday of September. Since 1984 this event has grown into the largest one day, all British car event in North America. This is the one automotive related event that Heather and I make a genuine effort to attend every year. Even if you aren't a fan of British motorcars it is still worth attending just to take in all the sights, sounds and vendors. It truly is one of the great automotive spectacles that the average person can attend and enjoy.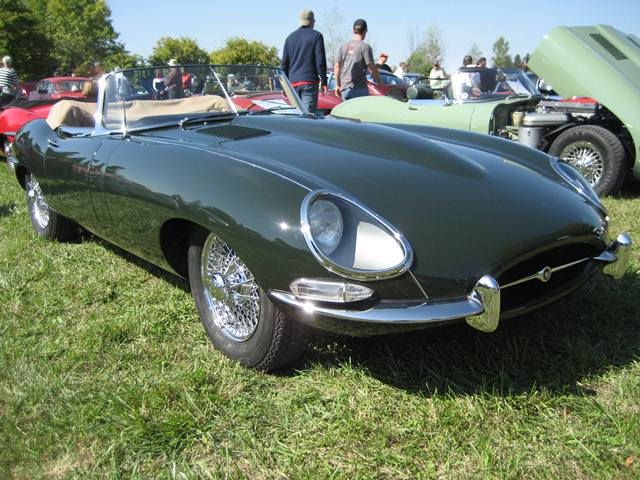 Each show gets bigger and better and this year was no disappointment. On this spectacular late summer day the fields of Bronte Creek Provincial Park were packed full of all sorts of British makes and models of car, truck and motorcycle you could imagine and some that I didn't even know existed. All facets of the British motor industry were represented, every thing from lowly English Fords and Austin Marina GT's to Jaguars, Aston-Martin's, Bentley's and Rolls Royce. Just as expected there was a heavy representation of MG's, Triumph's, Austin Healey's and Mini's. Never have I seen so many MGA's, MGB's, TR6's and Spitfires all in one place. It was a sea gleaming paint, shiny chrome and spectators as far as you could see. So many cars were on display that it was nearly impossible to look at every single vehicle. Heather and I found ourselves scanning vehicles as we walked by them stopping when something really cool, strange or beautiful caught our eye.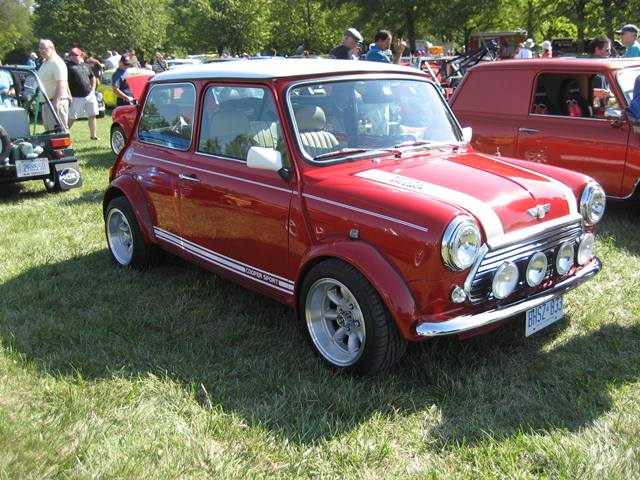 Soon after our arrival Heather made a B-line towards the Mini's, a car that she is completely in love with. On many occasions Heather has made it quite clear that the next "fun car" we purchase will be "hers" since I already have two sports cars tucked away in the garage. One of those cars I am not allowed to sell because she loves it so much, this makes me question whether or not the car is really mine since I'm forbidden from ever selling it, but that is another story altogether. Walking towards a row of neatly parked classic Mini's Heather turns to me and said, "This is what I want right here, one of these original Mini's not one of the new ones and it has to be a Cooper!"
"Really?" I replied with surprise. "You don't like the newer ones? Don't you think a later model Mini would be more comfortable to drive and live with?"
"Probably, but I wouldn't drive it everyday, only for fun." She replied without hesitation. "The new Mini is just too big and I am really starting to appreciate the older cars, they have so much more character and charm. Besides, look how small and light it is! Can you just imaging how fast I could get around corners in that puppy! And it will fit in a corner of the garage with the other two cars." She said excitedly. "It's either that or a Porsche 356 Speedster and we both know that won't happen anytime soon!" She quipped.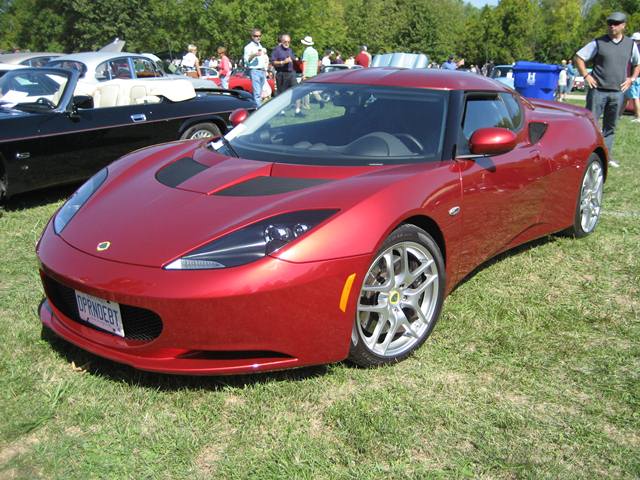 Honestly I would have a hard time disagreeing with her. I have always had a soft spot for a Mini Cooper and besides she could want something much, much worse like a pink New Beetle convertible. At least if she were to get a Mini I could stand being seen driving around in it without complete embarrassment. Better yet the Mini has a strong following and an abundant parts supply both original and aftermarket. Being dead simple mechanically and still relatively cheap to buy makes the original Mini a great hobby car. Definitely the Mini is something to consider as a future addition to our fleet.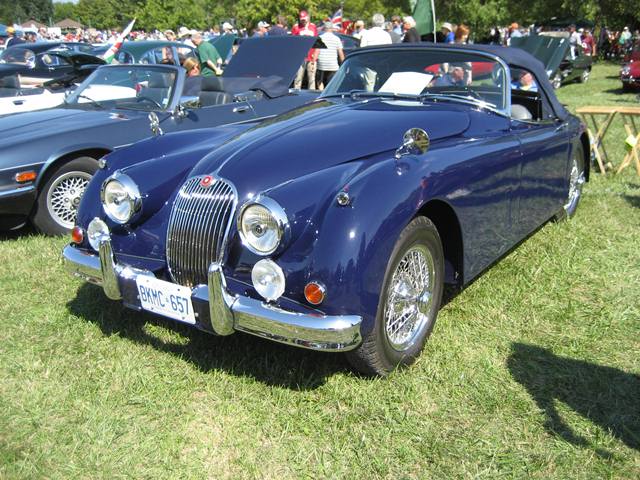 Moving along the seemingly endless rows of vehicles we saw Austin's, a grouping of gorgeous Jag's, a pair of Jenson Interceptors, Jenson-Healey's, Morgan's, and more Delorean's than I even cared to know existed. This prompted Heather to say "Do you think anyone would even care if this car existed if it wasn't in Back to the Future?"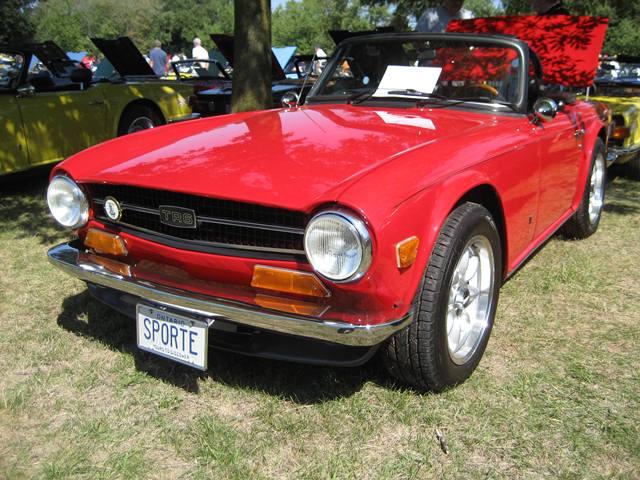 Then we came upon a long row of Lotus' and a gorgeous yellow Élan Coupe that I absolutely fell head over heals in love with. If I had my choice this was the car I would have gone home with if I had the money or the permission, neither of which I had on this particular day. This is probably for the best has an old Lotus can be a heart breaking ownership experience at times. Although it wouldn't be hard to convince me to buy a modern Elise, the superb handling and reliable Toyota driveline I somewhat appealing, however we were there just to look, drool and dream not to buy.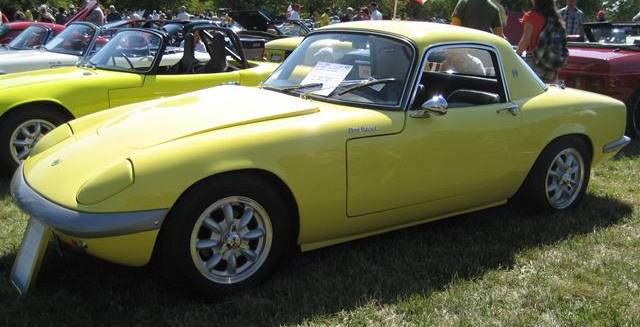 As we approached the last few cars in the last row of vehicles I look over at Heather and say "Out of all the shows and events we attend over the year this has got to be my favourite. If I could only go to one event a year this would be it."
"Mine too; it's worth the five hour drive." Heather says with a yawn. "Have you even noticed that it never rains whenever we go to British Car Day?"
"That's true, good thing since it wouldn't be much of a show if it did rain, there would be no cars. Half the cars would have leaky roofs and the other half would be stuck on the side of the road with non functioning windshield wipers and lights." I say with a laugh. "Perhaps mother nature drives a Mini." I tell Heather as we approach our car for the long ride home.


Special thanks to the Toronto Triumph Club for putting this wonderful annual event and is well worth attending. Heather and I will be back and we are already looking forward to next year!