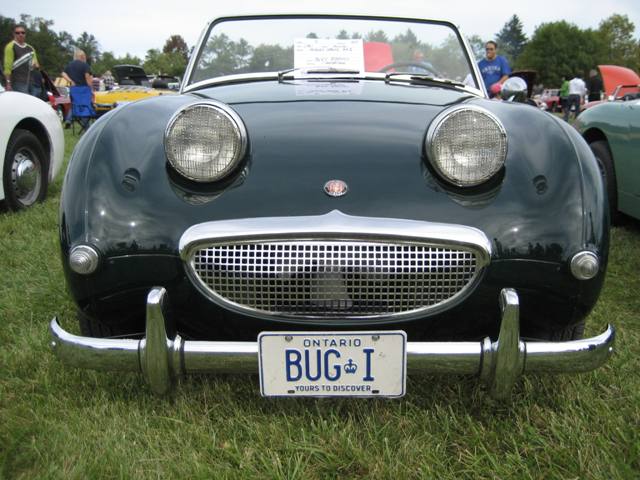 Written and Photographed by James Dolan
Don't tell anyone but I secretly love British cars, old British sports cars. I adore the smells, the lines of their bodies and the symphony of sounds trumpeting from their tail pipes. Yet I keep this particular passion a secret.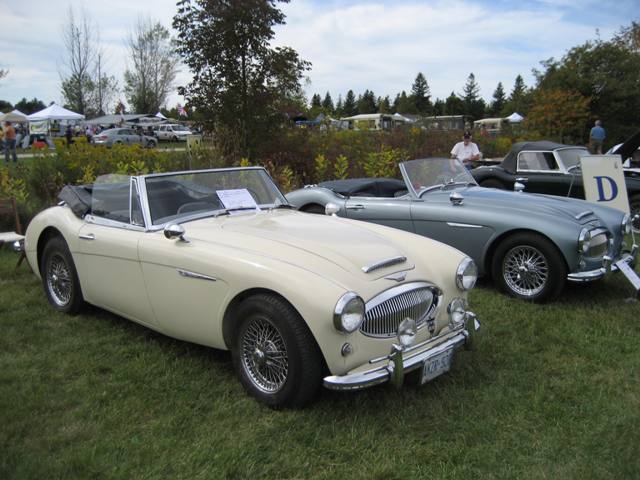 No matter how much I love these cars I just can't let myself be grouped in with the typical British car nut. You know exactly the type of person I am talking about, the older, somewhat nerdy gentile man wearing his socks and pants way too high, passed out in a chair next to his car. And if he was awake he'd probably bore you with every exhausting detail pertaining to his prized possession, not my bag…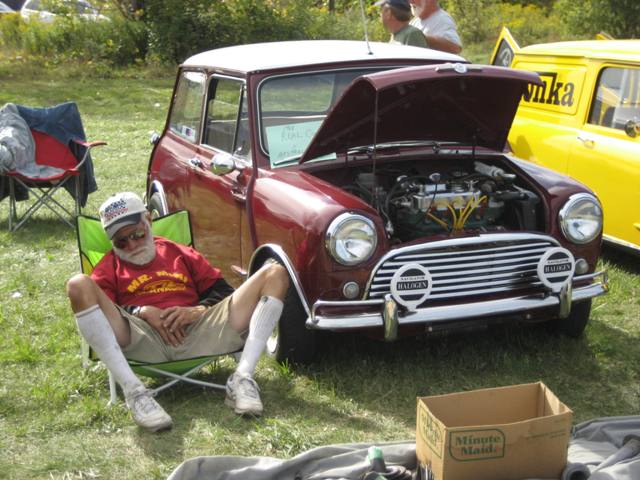 Honestly I don't have any issues with the stereo typical British car owner, they really are great people, just from a different era and dare I say not as cool. Out of all my friends who have gasoline pumping through their veins, not one of them under the age of 50 owns a British sports car. This lack of interest from people in my age group is appalling but understandable. No where else can you find a purer driving experience then in a car from the UK, it just frees your soul of all trouble in the world around you. Give me the keys to a MGB over going to a shrink any day! Too bad they aren't considered cool, or should I say pimpin'?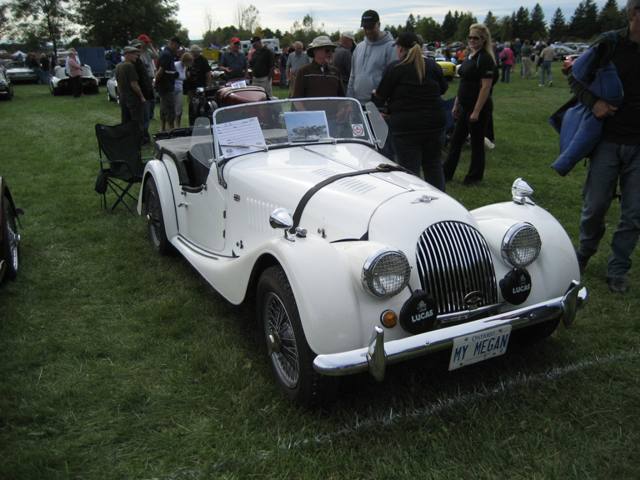 This is why events like British Car Day are so important to the car hobby. The wonderful event is held on the third Sunday in September. This gathering of English automotive pornography (if you have ever seen a Jaguar E-type in the flesh you know what I am talking about, exquisite!) is hosted by the Toronto Triumph Club and is considered to be a premiere North American event in British car geek circles. Since the inaugural event in 1984 the gathering has grown in leaps and bounds attracting over 1000 vehicles of English heritage. Row upon row of the venue at Bronte Creek Provincial Park was filled with makes such as MG, Austin-Healey, Lotus, Aston Martin, Bentley, Rolls-Royce, Triumph, Jaguar and who could forget the lovable Mini. The amount of vehicles was just staggering.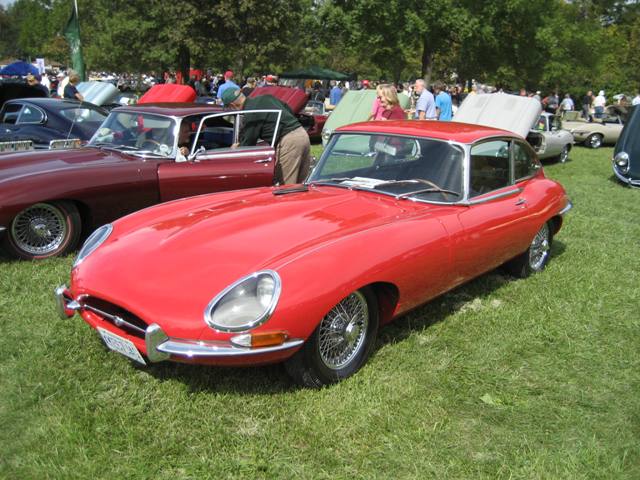 This year my buddy Stacey and his wife Jen joined Heather and me for an afternoon of roaming up and down the rows of vehicles. I know Stacey from a Ford club that we had both belonged to at one point. Over the years we have remained friends and hang out at car shows when we can. As usual Jen was the entertainment feverishly trying to understand why we boys have a thing for cars. But this year I was hoping that just maybe some one of my generation might take a fancy to one of these jewels. Stacey has a wide appreciation of all things automotive, so his appreciation was guaranteed. This year though my better half caught the British car bug and decided that our next "fun" car should be an Austin Mini declaring "They are soooo cute! And I bet they are fun to drive, they look like they would drive like a little go kart!"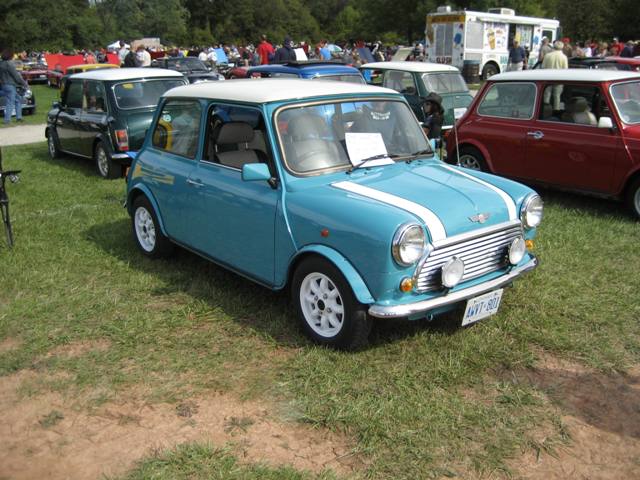 Finally she "gets it", that "ah ha" moment that someone has when something cloudy has become so bright and clear like a sunny day. Last year Heather never could quite understand my adoration for these old cars no matter how I tired to explain the reasons. Sure some were pretty, some weird and some were just plain wrong. But this year something with her just clicked. It could have started a couple of weeks earlier when she spotted an Austin Mini whizzing by us going in the opposite direction during one of our back road driving adventures in our '85 RX-7. Immediately Heather snapped her head around as the Mini roared by "That is awesome!" she quipped excitedly. At that moment the seed planted and just grew as we walked along the rows of Mini's, Clubman's, Cooper's, and Pickups. Then along the rows of Lotus when she came to the realization that the Miata that she loves so much is a blatant rip off of an old Élan. It was all starting to make sense to her now.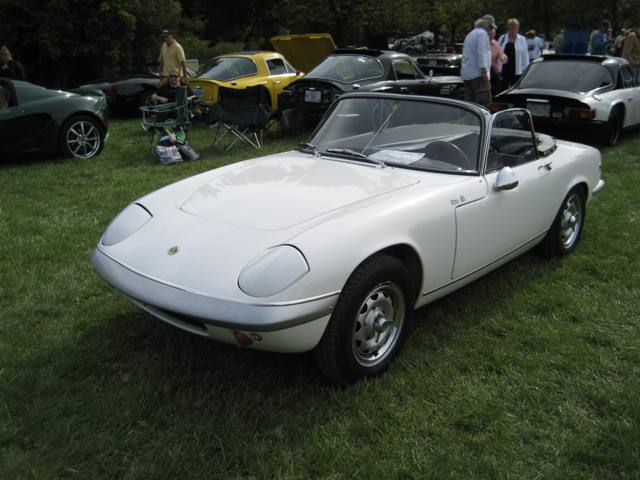 This is what British Car Day is really all about. It's more then a gathering of sleepy old guys wearing their pants too high, smoking stogies and cursing Lucas electrics. It's about sharing a passion and getting others involved in the cult, passing down the secrets of why these cars are so great and what the younger enthusiasts are missing out on. It's about bringing back the wow factor that I have found missing in modern cars. Reminding me what and why I love about cars and the auto business that I have been in for way too long now.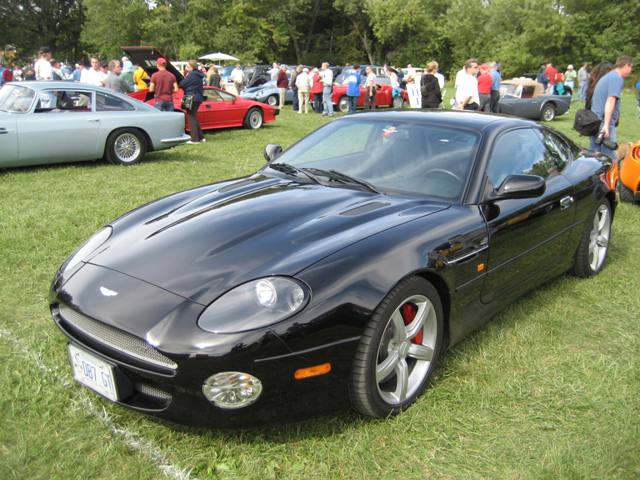 This time for Heather it wasn't so much about the booming stereo or the A/C or how many buttons and what they did that excited her about that little Austin Mini. None of that stuff mattered. It was about the car and how much fun she thought it would be to fix one up just the way we would like to have it and blast down one of our favorite road listening sounds of the engine and letting the aromas filling our senses. This made me happy, now I have someone my own age who can appreciate my secret goofy passion. I'd say that British Car Day was once again a success, yet another convert added to the ranks. Now let the hunt for the perfect Mini begin!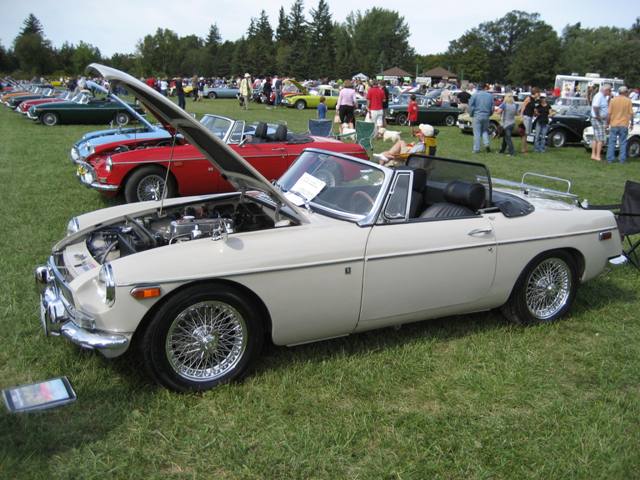 Continue to the Complete British Car Day 2010 Photo Gallery...