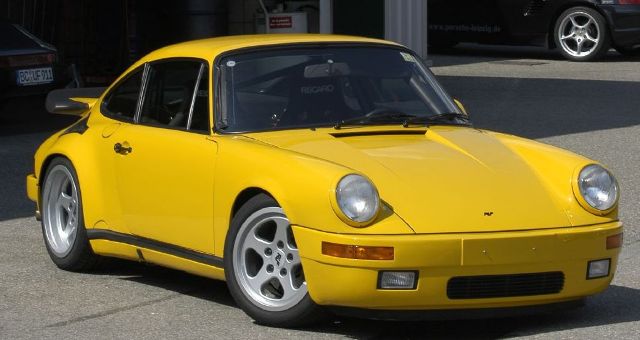 Written by James Dolan
My passion for the Porsche 911 is no secret; I would probably sell a body part or two to own one. When I was a young impressionable auto enthusiast one particular version of the 911 left a permanent imprint on my automotive soul. That car was the highly modified Ruf CTR, nicknamed "Yellowbird" by the staff of Road & Track magazine during a photo session for an up coming issue in the late 1980's.
The other day I came across these clips of the Yellowbird doing laps on the Nürburgring in Germany. The video was shot in the late 1980's just after the CTR was crowed "fastest car in the world" by Road & Track. The driver, Stefan Rosers was out to set a blistering lap time in the CTR. I don't know if he was crazy or suicidal since he isn't wearing any safety equipment what so ever, not even a helmet! But I must admit that the man demonstrates some amazing car control and I am truly jealous of his abilities as a driver.
So sit back turn up the sound and enjoy the madness as the Ruf CTR literally slides and flies its way around the Nürburgring.
RUF-CTR on the Nurburgring
RUF-CTR on the Nurburgring 2