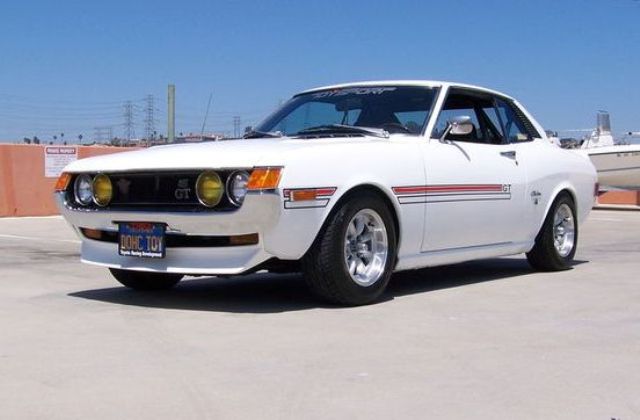 Written by James Dolan
This is yet another Toyota internet find, but this Celica is far from a stock survivor and although it has been tweaked and modified, all of the changes are very tasteful and period correct and I would even argue a benefit to the vehicle. With just over an hour left on the eBay auction there is not a single bid on this pretty Celica. That could be because the buy it now price is $15,000 or the fact that it has a salvage title and that alone will scare off many people. The salvage title may not be a huge deal but the seller's explanation of why it has a salvage title does not sit well with me but I'll let you be the judge after you read it. Always be wary of any claims made by a seller when you buy any used car unless you see documented proof that back up the statements, especially on older cars since a comprehensive check is much more difficult. Here is the sellers' statement concerning the title...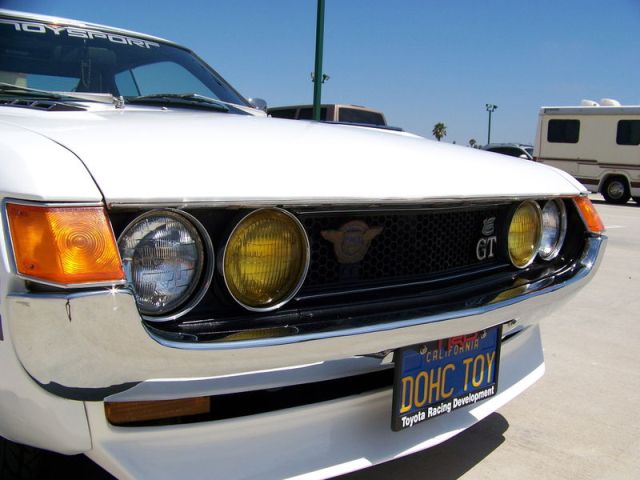 "The car was donated to an oil company and was slated to be crushed. I saved it but car was given a salvage title. The car was originally owned by an elderly woman and she bought it new. It has 65500 miles on it when I got it. This car is always garaged and pampered."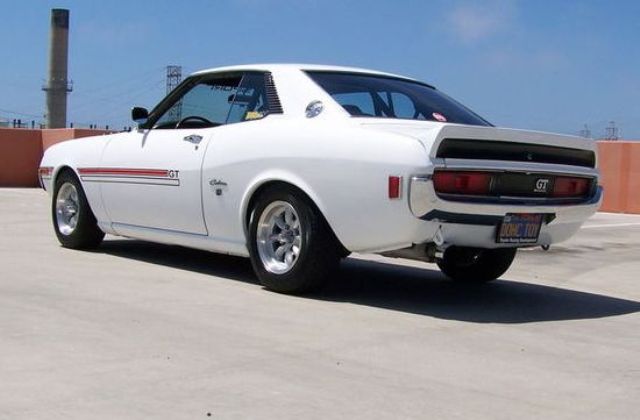 If the story of the seller checks out and the condition of the car is as nice as it appears this could be quite a fun ride. The stance of the car is just right and it looks just down right sexy with its fresh white paint and replica TRD front and rear spoilers from Japan. The cleaner looking bumpers and lights from a '71-'72 Celica are a nice subtle touch and the stripe kit looks fantastic. The 13x7 vintage Panasport wheels complement the car very nicely and I am happy to see they are not of an over sized diameter that you see all too often on these nostalgic cars. This is definitely a car that will attract the eye of passers by, a car you would be proud to be seen in.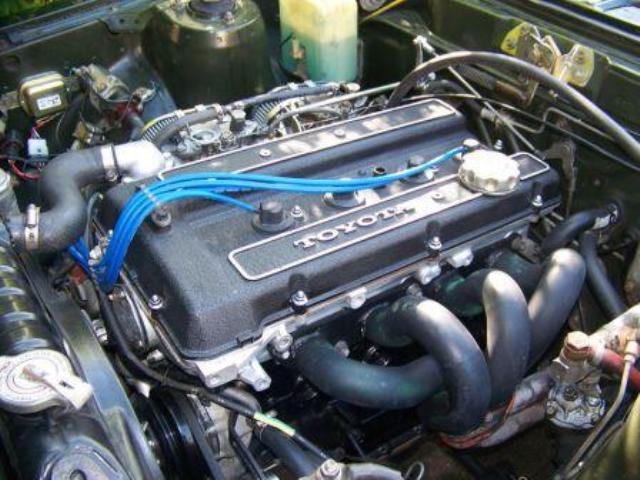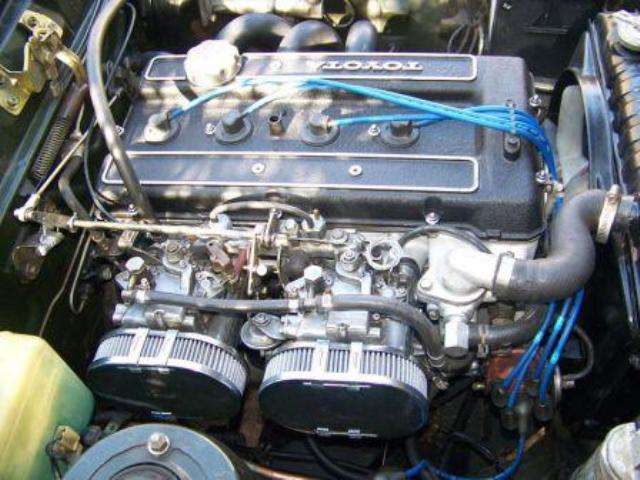 Mechanically this vintage Celica's original anemic engine has been replaced by a period correct and very desirable DOHC 2000cc unit that was an option in Japan. This engine was developed by Yamaha for Toyota back in the day it looks as good as it performs. The original 40mm Mikuni Solex twin choke carburetors were rebuilt to achieve more power, better idling, acceleration and better overall fuel consumption and reliability. The exhaust is handled by a custom made stainless steel header and down pipes. Power is transmitted through a 5 speed manual transmission that is said to up shift and down shift smoothly and effortlessly. The seller also claims that all suspension and braking components are either brand new or in nearly new condition and that the car drives nice and tight and needs nothing to be enjoyed immediately.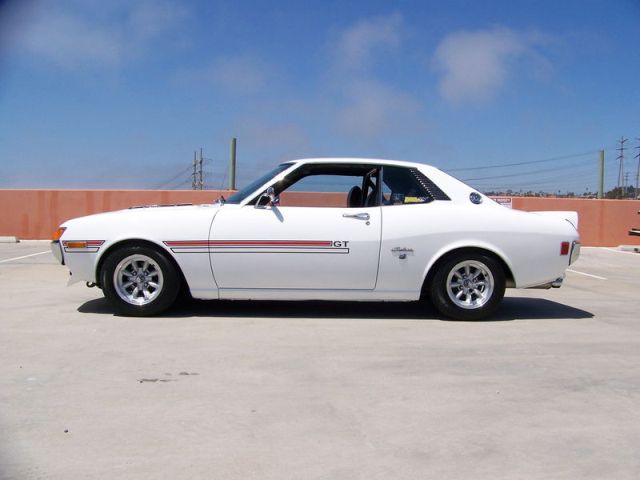 If this car didn't have the salvage title it would be a slam dunk. But if a per-purchase inspection gives the car a clean bill of health with no signs of rust or hacked up body repairs this could be a fun and unique car. Like many restored and/or modified vintage cars you could never replicate this car for the purchase price, it just a matter of how badly you would want a vintage Celica. One thing is for certain, if I had vintage Celica or was in the market for one, this car is set up how I would want it to be.