Written and Photographed by James Dolan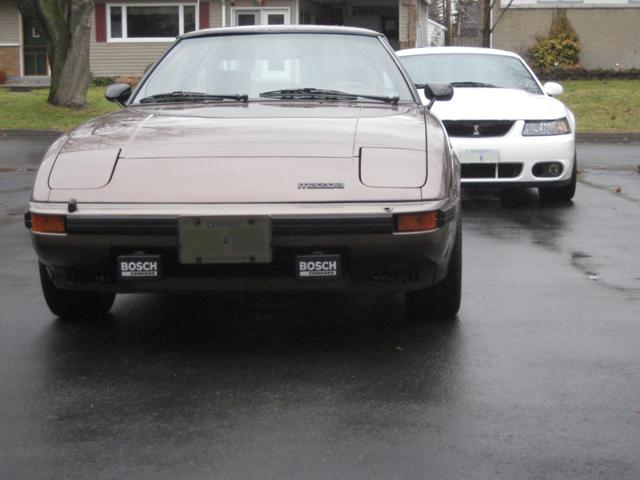 A couple weekends ago I was in my garage doing a fall clean up preparing for the inevitable snow that winter brings us in Canada. Every spring and fall it seems as if the items in my garage slowly migrate away from where they are usually stored and end up on my work bench or on top of winter or summer tires I have stored. This inevitably makes the seasonal preparation of our cars take twice as long as it should because I end up spending half the time shuffling stuff from where it shouldn't be to where it rightfully belongs. So I have learned the hard way that before any work is to be done a clean up is in order and this in turn prevents frustration, swearing and items being ejected from the garage at great velocities.
Just as I was finishing my chores, locking up and shutting off lights, I could hear a car pull into the driveway. This vehicle had the distinctive note of an air cooled engine, a VW air cooled engine, with its signature 'putt, putt' sound. As I peered around the corner I could see Greg, one of my customer's exiting a vintage VW Beetle. He was wearing his finest pair of coveralls, looking ready to for an engine rebuilding party should one happen to break out. He said "Hey James, I just thought I would stop by and show you the Beetle before I put it away for the winter!"

Instantly there was a grin on my face, I have always appreciated air cooled Beetles and never get tired of looking at them. This particular one owner gold example sitting in my driveway was a master piece of near perfection. Obviously it had been loved and well cared for over the years. Greg eagerly showed off his Beetle like a kid with a new toy during show and tell. Eventually the conversation turned to the colder weather and steps we take to put our toys away to hibernate for the long winter months.
Quickly I came to the realization that almost everyone I know in the car hobby has different rituals for storing their precious machines during the winter months. Some just park their cars in the garage and forget about them for months. This leads to all kinds of issues like dead batteries, tries that are square rather than round and stale gummy fuel that leads to sticking injectors or goopy carburetors. Other people I know go to the other extreme, nearly disassembling the entire vehicle and squirting liquids here and there, removing some components and wrapping up others.
As for me I fall somewhere in the middle. My philosophy is that when the weather breaks I want to be able start and run my vehicle with very little time of effort. Within 5 minutes I can have anyone one of my cars up and running ready for that perfect spring day. Here is the list of what I do when I get my cars ready for storage.
Step 1. Fill the gas tank and add a fuel stabilizer:
Here is my logic. A full tank of fuel is less likely to gather condensation. This can be especially important if your garage is like mine, not climate controlled. There is more possibility of condensation forming with the temperature swings of spring and fall. If you have ever had water in your gas you know how awful your car will run, if at all. When I fill the tank I add a fuel stabilizer. Gasoline can go stale within a couple of months. The stabilizer will keep the fuel fresh and help prevent drivability issues once the vehicle is back on the road. Greg mentioned to me that he adds a bit of oil to the gas in his vintage Beetle. This might not be a bad idea on an older car with a steel gas tank and not equipped with emissions controls like a catalytic converter.
Step 2. Change the oil: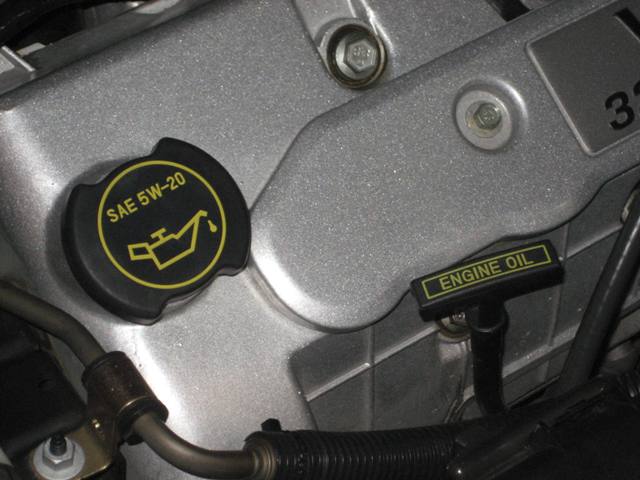 After a summer of fun and thrills my fun cars usually require an oil change. Even if I put a minimum of kilometers on the odometer, I change the oil. Engine oil not only lubricates but also carries dirt and contaminates away from various areas of the engine in order to keeps things clean. Having those contaminates sitting in the sump isn't the best for the engine as some of those contaminates can be corrosive.
Step 3. Clean and service the brakes: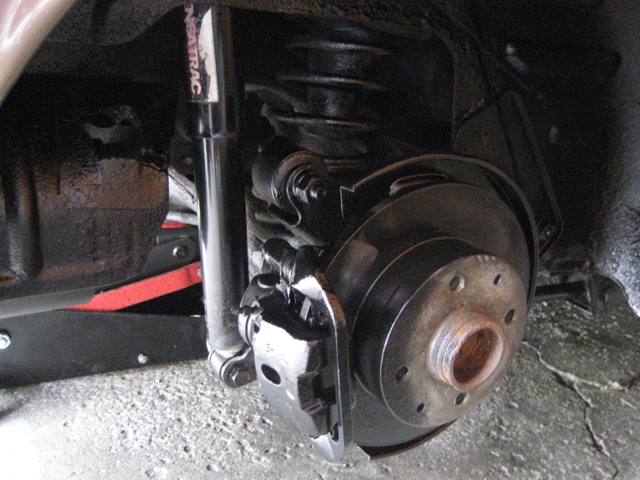 Not only is this sound maintenance it will allows me to inspect my brakes. A serviced brake caliper is less likely to seize preventing issues in the springtime when you want to go for a drive. Modern vehicles have "floating calipers" for disc brakes. These calipers rely on pins or sliders to allow the caliper move slightly in order for braking pressure to be evenly distributed on the rotating brake disc. If the sliders get dirty and seize up the vehicle will not only lose braking effectiveness but will also cause premature brake ware. The calipers are cleaned and the sliders are disassembled, cleaned and lubricated then everything reassembled. If you have rear drums a cleaning and adjustment should be done as well. This is one of those things you should have a mechanic tackle if you have not done this sort of project before.
Step 4. Rotate the tires:
Since the wheels off to give the brakes a once over might as well rotate the tires (if required).
Step 5. Details, details: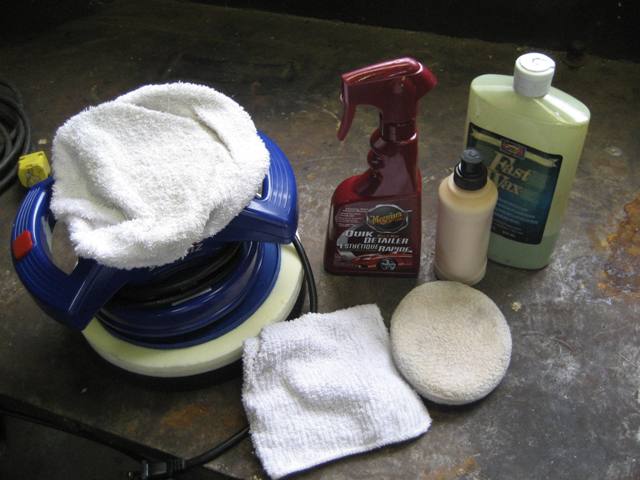 Just before the cars get stored I give them a well deserved cleaning, top to bottom, inside and out. Wash it, polish it, wax it, I do it all. Anything left on the paint surface or in the interior can possibly cause damage if left for longs periods of time. Not only does the car look great if will be preserved.
Step 6. Plush parking:
I park the vehicles on squares of old carpet… Yes it sounds ridiculous but it will help prevent the tires from getting flat spots or "going square" causing unpleasant vibrations later on. The carpets actually allow enough cushioning to prevent flat spot on the tires. Some people insist on jacking up their vehicle and putting it on blocks (can be unsafe) or jack stands. I don't do this because my thinking is that a vehicle is meant to carry its weight on the wheels not on the frame or other areas. Over time the vehicle could actually twist or distort if it has not been put on stands properly. Some people have a dummy set of wheels and tires, like a set of 4 temporary spares from the scrap yard that they install for the winter months, when spring comes around the proper set of wheels get reinstalled.
Step 7. To be or not to be connected: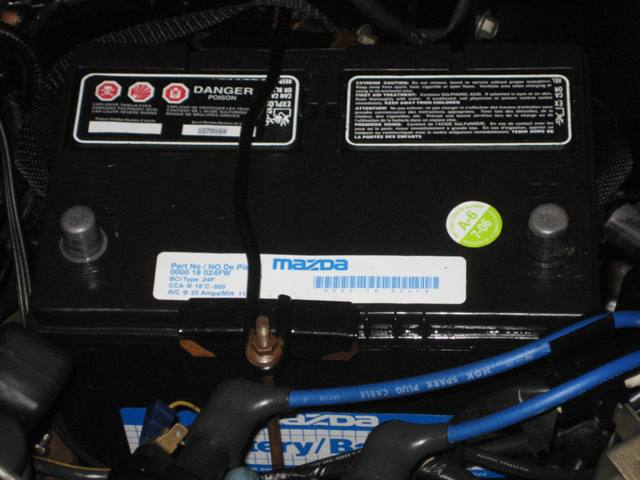 Some vehicles need to have the battery constantly connected for the computer systems (modern Porsche's come to mind), others do not. Either way the battery needs some attention. My cars can live without having the battery connected so I disconnect it. Another option is to have a professional install a battery tender. A battery tender will trickle charge the battery when needed and automatically shut off when the battery is fully charged. This is a great solution for vehicles that cannot have the battery disconnected or for vehicles that are rarely driven. Park a car for long periods of time and you risk killing the battery.
Step 8. Cover it up: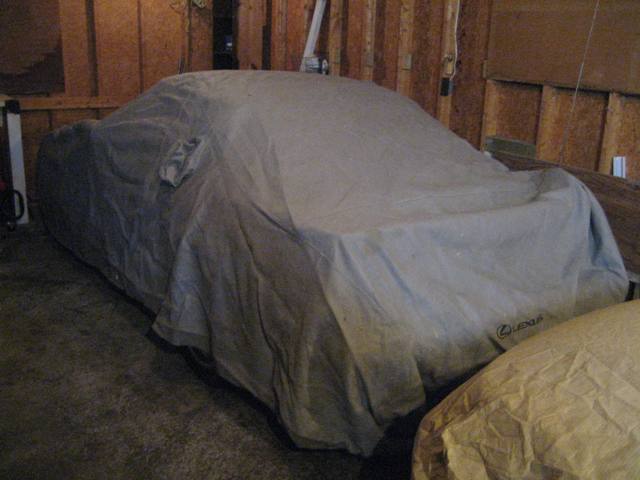 Finally I always cover my vehicles for the winter with a nice thick, breathable car cover. Not only will this keep the vehicles clean it can prevent damage if something hit the car by accident.
So there you have it, my personal to do list for storing my performance vehicles for the winter months. Now if only I could hibernate for the winter…